Hi everyone, and welcome to another book tag! I've been tagged to do this one by the lovely Emma from The Book Crunch, thank you to her!
---
Rules
Thank the person who tags you
Use your five most recent emojis and chose a book that goes along with it
Tag some awesome people
---
Let's start! (In my case it's my most used emojis, by the way!)

Laughing so hard I cry

How To Be Bad by E. Lockhart, Sarah Mylnowski & Lauren Myracle
Goodreads | Amazon
 I love this book so much, and I adored the comedy side of it. I even remember some scenes when I actually laughed out loud!
Two hearts
Simon vs. the Homo Sapiens Agenda by Becky Albertalli
Goodreads | Amazon
A lot of books obviously come to mind when you think of the whole 'love' thing, but this one really stood out. Such a cute but unique novel, and one I will always love!
Heart eyes
I'll Give You he Sun by Jandy Nelson
Goodreads | Amazon
This emoji always reminds me of fangirling, and a book I most definitely fangirl over is both of Jandy Nelson's!
Smiling
Not If I See You First by Eric Landstrom
Goodreads | Amazon
A book that always makes me smile has to be this one, I loved it and I'd definitely read it again!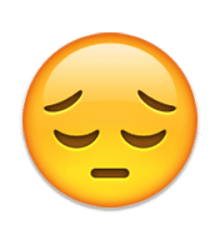 Sadness
The Art of Being Normal by Lisa Williamson
Goodreads | Amazon
Another emoji where a lot of books come to mind with this emoji, as with many others. But The Art of Being Normal is one where I felt proper, deep sadness for the main characters and how they are cast out from 'normal' life for being who they are…
---
I'm tagging!
Don't feel like you need to participate in this if I tagged you, and if you haven't been tagged and want to join in, feel free!
-Beth
May your shelves forever overflow with books! ☽
---
---