Hi! The lovely Lauren tagged me to this one, so thank you to her! I would definitely recommend a visit to her blog as it's a great one and Lauren herself is so lovely!
So, if I tagged you, what do you need to do?
Basically this tag is just to share our addiction to books around the AB community! All you need to do is answer the questions I will post below and talk about your obsession.
---
What do you like about buying new books?
Well, everything! It goes without saying, really. But one of my favourite things has to be receiving bookmail – I just can't wait to open that gorgeous parcel and discover my next-favourite book.
How often do you buy new books?
I try and stick to one or two a week! My bank account is just like, constantly…
But to beat that…
Bookstore or online book shopping – which do you prefer?
Both – for different reasons. I love the atmosphere of bookstores, but online shopping tends to be cheaper…so I usally go for that.
Do you have a favorite bookshop?
Favourite? Favourite?
Truthfully though, I've got to say, Waterstones. Purely for the atmosphere and decor in my closest one!
Do you preorder books?
Yes, but not often. I just don't usually have the money, unfortunately.
Do you have a monthly book buying limit?

That's that answered.
Book buying bans – Are they something for you?
In other words, no. Although I do try to cut back if I have a long physical TBR.
How big is your wishlist?
So small…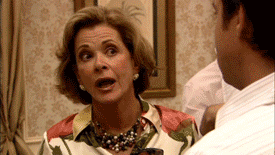 Which three books from your wishlist do you wish to own NOW?
ALL. THE. BOOKS.
---
Tagging:
Anyone who hasn't done this already!
Emma | The Book Crunch
Sophie | Mind of a Bookdragon
Amylee | The Book Lagoon
Kirsy | Kirsty's Book Reviews
Poppy | Poppy's Best of Books
-Beth
May your shelves forever overflow with books! ☽
---
---