Hi everyone! It's that time of year again when everyone is heading off to school/college/uni. I've been out of this for a while as I've been home schooled, but I'm extremely excited (and very nervous!) to say I'm starting college here in the UK on Monday!
To mark this special occasion, I'm going to be listing 8 books set in school.
---
Fangirl is mainly set in a college, and I love how it tackles some issues as college as a nerd/geek!
And get this…it's also partly set a library!
---
All the Bright Places isn't specifically set in a high school, but if you've read this, you'll understand why I included it!
---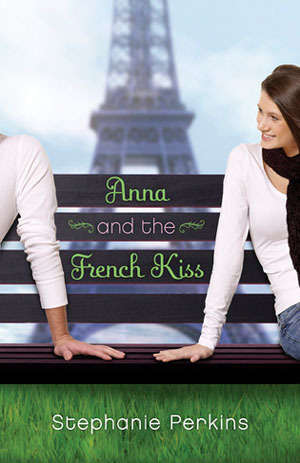 Anna's school has an amazing twist – it's the School of America in Paris. Yes, Paris. Which means the perfect set for a romance, with a gorgeous boy to go along with it.
---
Again, Glass Houses isn't set in a school. But as with All the Bright Places, it plays an important part in the start of this book!
---
School plays a very big part in Simon vs. the Homo Sapiens Agenda in a very amazing way. All I can say is…go read it!
---
Carry On is set in a boarding school, so it is a massive part of the story! I love that Carry On has a great fantasy and romance combination.
---
As with Carry On, Looking For Alaska is also set in a boarding school! But this one has a combination of contemporary and romance, rather than fantasy.
---
We'll finish on a recommendation – if you liked Looking For Alaska, you'll love Extraordinary Means! With a similar mix of boarding school romance, contemporary and sobbing your eyes out emotion, they go together like chicken and bacon. Or tea and a British person.
---
Out of all of these books, All the Bright Places and Simon vs. the Homo Sapiens Agenda have to be two of my very favourites. Have you read any of these? If so, what are yours?
-Beth
May your shelves forever overflow with books! ☽
---
---
Save
Save
Save
Save
Save
Save
Save
Save
Save