Hello and welcome to another Beautiful Quotes! Today we're going to be celebrating a recent release – Crooked Kingdom! I actually haven't got around to this one yet (at the moment it's going to be finishing Twilight, Holding Up the Universe and then this one). But no fear – I have got my copy ready sitting next to the beautiful Six of Crows! As I haven't read Crooked Kingdom quite yet, today we have a beautiful quote from it's prequel.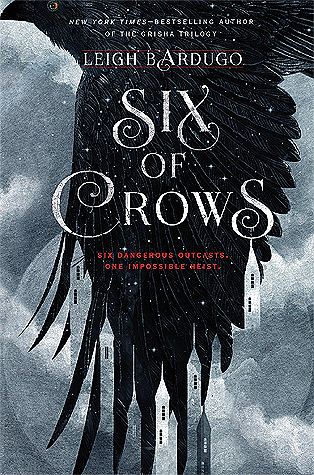 "She'd laughed, and if he could have bottled the sound and gotten drunk on it every night, he would have. It terrified him."
― Leigh Bardugo, Six of Crows
Have you read Crooked Kingdom yet?
-Beth
May your shelves forever overflow with books! ☽
---
---
Save
Save
Save
Save
Save
Save
Save
Save
Save
Save
Save
Save
Save
Save
Save
Save