So I'm here relaxing at the library after a morning at college and scrolling through my reader, wondering when I last did a book tag! A post by Of Reading and Random Things jumps out at me, and I begin to read.
It's not before long that I realise I have been tagged by this lovely girl to also complete the tag! You can find her post and blog here.
Who was your very first follower? Tag them and give them a shoutout!
My very first follower was Rach With Books! Thank you Rach!♥
What was the last milestone you reached?
You could either say 200 or 250 followers! Thanks so much to every one of you 🙂
What was your very first post about?
My first post actually isn't on here anymore, as I sorted through all of my posts and kind of rebooted this blog in January. My earliest post that's still up (days after my first original post) is my review of The Hunger Games!
Who was your most recent follower? Tag them and give them a shoutout!
My most recent follower was My Book File! Thanks for the follow 🙂
What was your last post about? Tag the person who liked it first!
My last post was T5W: Inaccurate Covers. Katy Hatcher was the first person to like it! Thanks Katy!
How long have you been blogging for?
As I'm sure most of you know, I passed the one year mark last week!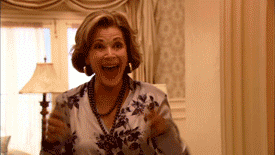 Do you have any blogger friends you met here?

My lovely Sophie! I met Sophie, the owner of Mind of a Bookdragon over a year ago on Instagram, and she's definitely by bookish bestie!
Which tag did you participate in last? Tag the original creator!
The last tag I completed was the Bohemian Rhapsody book tag! I've tried to go back a few posts and I can't find the creator, so I tag whoever it was 🙂
Thanks again to Maddie for tagging me, feel free to go ahead and take part in this one if you want to!
-Beth
May your shelves forever overflow with books! ☽
---
---
Save
Save
Save
Save
Save
Save
Save
Save
Save
Save
Save
Save
Save
Save
Save
Save
Save
Save
Save