Hi bookworms! Today we're going to be starting my countdown to Christmas. Instead of doing a 25 day advent this year, I'm going to do a weekly countdown. So each Sunday, we're going to discuss my fourth, third, second and absolute favourite book of 2016.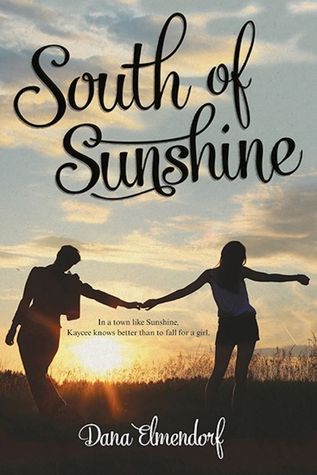 What is Kaycee willing to risk for the sake of love?
And what will she risk for acceptance?
In Sunshine, Tennessee, the main event in town is Friday night football, the biggest party of the year is held in a field filled with pickup trucks, and church attendance is mandatory. For Kaycee Jean McCoy, life in Sunshine means dating guys she has no interest in, saying only "yes, ma'am" when the local bigots gossip at her mom's cosmetics salon, and avoiding certain girls at all costs. Girls like Bren Dawson.
Unlike Kaycee, Bren doesn't really conceal who she is. But as the cool, worldly new girl, nobody at school seems to give her any trouble. Maybe there's no harm if Kaycee gets closer to her too, as long as she can keep that part of her life a secret, especially from her family and her best friend. But the more serious things get with Bren, the harder it is to hide from everyone else. Kaycee knows Sunshine has a darker side for people like her, and she's risking everything for the chance to truly be herself.
My fourth favourite book of the year has got to be South of Sunshine! I absolutely adored this book and I'd recommend it to anyone out there – even though it's LGBTQIA+ I really enjoyed it.
Note: You'll love this one if you loved Simon vs. the Homo Sapiens Agenda!
-Beth
May your shelves forever overflow with books! ☽
---
---
Save
Save
Save
Save
Save
Save
Save
Save
Save
Save
Save
Save
Save
Save
Save
Save
Save