Hi everyone! You may remember a few weeks ago I posted this, telling you I'd be counting down my 4 favourite books of the year every Sunday. Well, as Pete has taken over Sunday's on the blog, I'm going to be switching to Friday's! And as I missed last week, today we'll have my 3rd and 2nd favourite book.
3rd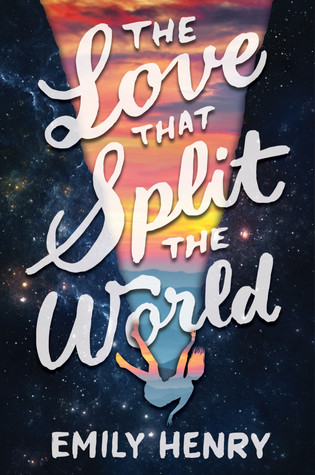 Natalie Cleary must risk her future and leap blindly into a vast unknown for the chance to build a new world with the boy she loves.
Natalie's last summer in her small Kentucky hometown is off to a magical start… until she starts seeing the "wrong things." They're just momentary glimpses at first—her front door is red instead of its usual green, there's a pre-school where the garden store should be. But then her whole town disappears for hours, fading away into rolling hills and grazing buffalo, and Nat knows something isn't right.
That's when she gets a visit from the kind but mysterious apparition she calls "Grandmother," who tells her: "You have three months to save him." The next night, under the stadium lights of the high school football field, she meets a beautiful boy named Beau, and it's as if time just stops and nothing exists. Nothing, except Natalie and Beau.
When I read The Love That Split the World back in February (review here!), I knew it would reach my top 3 of this year. It's just so lovely!
2nd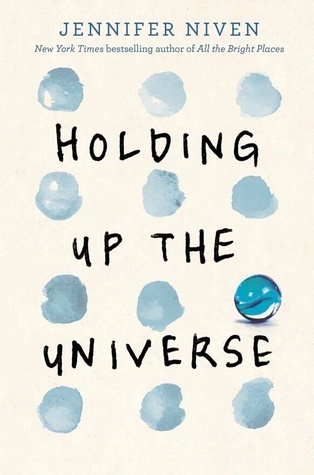 Everyone thinks they know Libby Strout, the girl once dubbed "America's Fattest Teen." But no one's taken the time to look past her weight to get to know who she really is. Following her mom's death, she's been picking up the pieces in the privacy of her home, dealing with her heartbroken father and her own grief. Now, Libby's ready: for high school, for new friends, for love, and for every possibility life has to offer. In that moment, I know the part I want to play here at MVB High. I want to be the girl who can do anything. Everyone thinks they know Jack Masselin, too. Yes, he's got swagger, but he's also mastered the impossible art of giving people what they want, of fitting in. What no one knows is that Jack has a newly acquired secret: he can't recognize faces. Even his own brothers are strangers to him. He's the guy who can re-engineer and rebuild anything, but he can't understand what's going on with the inner workings of his brain. So he tells himself to play it cool: Be charming. Be hilarious. Don't get too close to anyone.
Until he meets Libby. When the two get tangled up in a cruel high school game—which lands them in group counseling and community service—Libby and Jack are both pissed, and then surprised. Because the more time they spend together, the less alone they feel. Because sometimes when you meet someone, it changes the world, theirs and yours.
After All the Bright Places hitting number 1 on my list last year, I knew her second book would reach high on this years rankings. You can't get much better than this!
Next week, we'll find out which book hit my top spot! Have you got any predictions?
-Beth
May your shelves forever overflow with books! ☽
---
Save
Save
Save
Save
Save
Save
Save
Save
Save
Save
Save
Save
Save
Save
Save
Save
Save
Save
Save
Save
Save
Save
Save