Hi everyone! I'm sorry to say I'm back with more quotes today! I saw that Pete did a quoting post yesterday (thanks, Pete!), so you'll be getting 2 days in a row.
Anyway, I've had an amazing couple of days! Last time I checked in, I was having a nerve-wracking but very exciting weekend. Well, that definitely lived up to expectations! Yesterday, I met one of my closest friends for the very first time in real life. I love her to bits and I think it's safe to say we had a lovely couple of days together!
Okay, I'll shut up 😛 In book news, I managed to buy 4 books second hand in a charity shop. The cashier actually laughed at the quiet girl buying a whole series (me), which is kind of weird as it's a book shop.
So this book and quote are both ones I keep close to my heart. The Rest of Us Just Live Here is a showcase of how complex every single persons life is, even those who aren't 'chosen', who aren't 'popular'.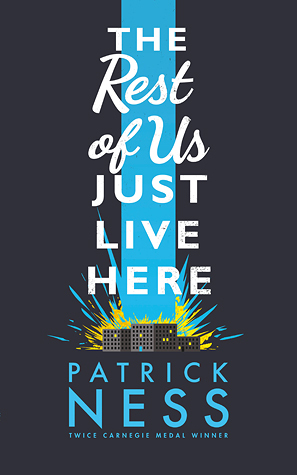 "Not everyone has to be the Chosen One. Not everyone has to be the guy who saves the world. Most people just have to live their lives the best they can, doing things that are great for them, having great friends, trying to make their lives better, loving people properly. All the while knowing that the world makes no sense but trying to find a way to be happy anyway."
― Patrick Ness, The Rest of Us Just Live Here
What do you think of this book/quote?
-Beth
May your shelves forever overflow with books! ☽
---
Save
Save
Save
Save
Save
Save
Save
Save
Save
Save
Save
Save
Save
Save
Save
Save
Save
Save
Save
Save
Save
Save
Save
Save
Save
Save
Save
Save
Save
Save
Save
Save