It's been so long since I've done a tag – so I'm very happy to be doing one again! Thanks to my gorgeous friend Sophie over at Mind of a Book Dragon for tagging me and to Okoto Enigma for starting this tag. I'm sorry I couldn't sit down and complete this tag sooner, but real life has been calling and I had to answer!
"Mystery Blogger Award" is an award for amazing bloggers with ingenious posts. Their blog not only captivates; it inspires and motivates. They are one of the best out there, and they deserve every recognition they get. This award is also for bloggers who find fun and inspiration in blogging; and they do it with so much love and passion.
– Okoto Enigma
Rules: 
Put the award logo/image on your blog (I picked an alternate version of the logo).
List the rules.
Thank whoever nominated you and provide a link to their blog
Mention the creator of the award and provide a link to their blog as well.
Tell your readers three things about yourself.
Answer questions of nominator.
Nominate 10-20 people.
Ask your nominees any 5 questions of your choice; with one weird or funny question.
Share your link to your best post(s).
So to start, here's 3 things you may or may not know about me…
I really want to move to America one day!
I just baked a healthy version of a chocolate brownie
I'm totally plugging myself, but I'm a YouTuber over at Tea Pusheen!
And here's the 5 questions Sophie asked me!
What assumption do people make about your reading habits that is the most inaccurate?
That I can read a book in one sitting – I just can't. I don't have the time! 'One sitting' to me means you forget to eat and sleep. I don't do that…I read around things. That's just how life has to be!
Favorite genre to read on a rainy day?
That's so hard – but probably romance! Romance is such a comforting genre for me.
What's your go to read when you're in a slump?
A re-read, short stories or a favourite author! Something I know I'll love and that will motivate me to read more.
2017 cover you're completely lusting over right now?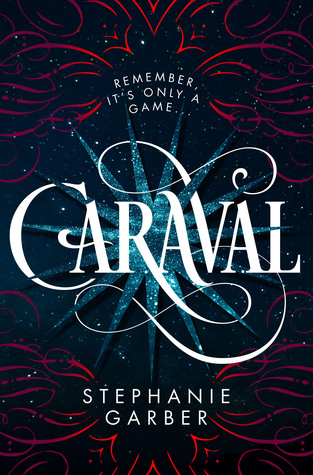 Omg! Such a hard one as there is just so many – but isn't this just gorgeous? I also might be a little biased as I'm hopefully meeting the author next month…
Bonus (fun) question: You get to take over the life of a supporting character. Who is it and why?
This was really hard, but I'm going to say Eve from the Morganville Vampires series! Definitely not just because I want Michael…
My favourite posts:
Let's Discuss! How To Bookstagram #1
Let's Discuss! Mental Health in YA
Who I'm Tagging
Hannah – The World is Quiet Here
Maddie – Of Reading and Random Things
Ayustika – That Bibliophilic Cauldron
My questions for you!
Have you ever read a book, finished it and immediately started it again?
What's your favourite place to read?
Do you prefer one, two or more Points of View in a story?
Name a book you only rated one star!
Fun bonus! If you could choose any 3 authors to host a panel at a book convention/signing, which 3 authors would you choose?
Thanks for reading! If anyone else would like to take part in this tag, just go ahead!
-Beth
May your shelves forever overflow with books! ☽
| Goodreads | Instagram | Tumblr | Twitter | YouTube |
Save
Save
Save
Save
Save
Save
Save
Save
Save
Save
Save
Save
Save
Save
Save
Save
Save
Save
Save
Save
Save
Save
Save
Save
Save
Save
Save
Save
Save
Save
Save
Save