Stacking the Shelves is a weekly meme hosted by Tynga where we share books we've bought this week. Find out more and join in here!
Honestly, I wasn't going to buy any books this week. Really, I wasn't. I promise.
But then I went to a non-existent book club (I turned up on the wrong day…) and had to amuse myself in another way – by buying books.
The first book I bought is one that's only just come out about a month ago!
Every action, every deed, every significant moment is tattooed on your skin for ever. When Leora's father dies, she is determined to see her father remembered forever. She knows he deserves to have all his tattoos removed and made into a Skin Book to stand as a record of his good life. But when she discovers that his ink has been edited and his book is incomplete, she wonders whether she ever knew him at all.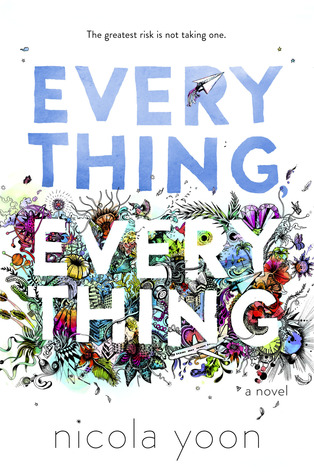 My disease is as rare as it is famous. Basically, I'm allergic to the world. I don't leave my house, have not left my house in seventeen years. The only people I ever see are my mom and my nurse, Carla.
But then one day, a moving truck arrives next door. I look out my window, and I see him. He's tall, lean and wearing all black—black T-shirt, black jeans, black sneakers, and a black knit cap that covers his hair completely. He catches me looking and stares at me. I stare right back. His name is Olly.
Maybe we can't predict the future, but we can predict some things. For example, I am certainly going to fall in love with Olly. It's almost certainly going to be a disaster.
On the complete other end of the spectrum, this book is one I've wanted to read for at least a year and a half! I'm so happy I've finally managed to get it and I can't wait to get started.
Which books have you bought this week?
-Beth
May your shelves forever overflow with books! ☽
| Goodreads | Instagram | Tumblr | Twitter | YouTube |