Top 5 Wednesday is a weekly meme hosted by Lainey. You get a new topic every Wednesday, and you list your Top 5 books related to that topic. If you'd like to take part, join the Goodreads group, and add your name to the list of bloggers & booktubers!
Hello, readers! I'm a very happy bookworm today as I received a couple of gorgeous novels from Hot Key Books, and I can't wait to delve into them! Pictures are on my Instagram Story, Facebook & I'll talk a little more about them on Saturday.
Anyway, onto today's theme! There are so many authors I want to read more from, so it's going to be hard to choose.
I loved Simon vs, and I keep seeing Becky's new book The Upside of Unrequited and wanting to read it!
The Love That Split the World is one of my favourite YA romances, and I'd love to read more of Emily's writing.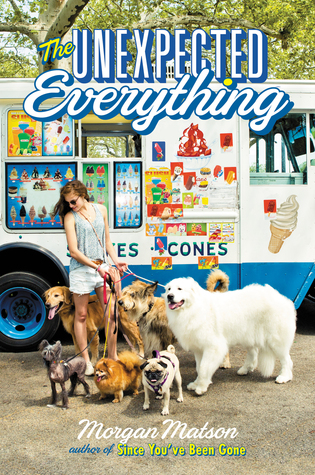 Morgan Matson is one of my favourite YA authors, but I haven't read one of her most popular books – Since You've Been Gone!
Sarah Dessen is also an auto-read author for me, and I am still yet to read Saint Anything!
As with Becky Albertalli, I keep seeing Jenn's new book, Alex, Approximately online and wanting to read it.
-Beth
May your shelves forever overflow with books! ☽
|Goodreads|Instagram|Tumblr|Twitter|YouTube|Facebook|Pinterest|Redbubble|