Readers – I feel like I've been away from the blog for so long, when I've only been gone since Friday! Friday was a busy day at college followed by a lot of traveling, with a concert on Saturday and more traveling yesterday. I've had an awesome few days but I've been left tired and with not a lot of reading done!
The last book I finished was The Sun Is Also a Star by Nicola Yoon, and I absolutely and utterly fell in love with it. It's drawn me even more to Nicola Yoon's work and took her to being one of my most-loved authors. You can find my review here!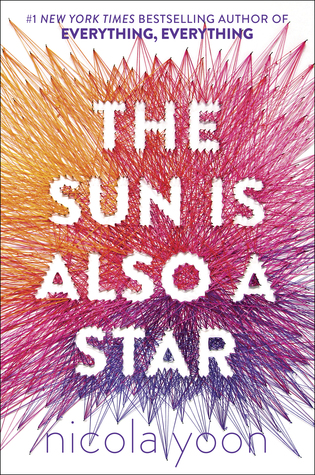 "We have big, beautiful brains. We invent things that fly. Fly. We write poetry. You probably hate poetry, but it's hard to argue with 'Shall I compare thee to a summer's day? Thou art more lovely and more temperate' in terms of sheer beauty. We are capable of big lives. A big history. Why settle? Why choose the practical thing, the mundane thing? We are born to dream and make the things we dream about."
― Nicola Yoon, The Sun Is Also a Star
I'll just leave that there.
-Beth
May your shelves forever overflow with books! ☽
| Goodreads |Instagram | Tumblr | Twitter | YouTube | Facebook | Redbubble |