I am so excited to say this is the first post I'm doing from my brand new laptop! I've needed a new one for ages, and after using my friends Surface Pro 3, I couldn't resist looking for one myself. And now it's finally here – yay!
So I just took a look at my (very few) draft posts, and I found this from – omg – a year ago?! Which means…thank you to @kareadsbooks on Instagram for tagging me – a year ago – to do this one! I thought I'd have a go on here as it's a lot of typing to do on my phone.
A book that made you happy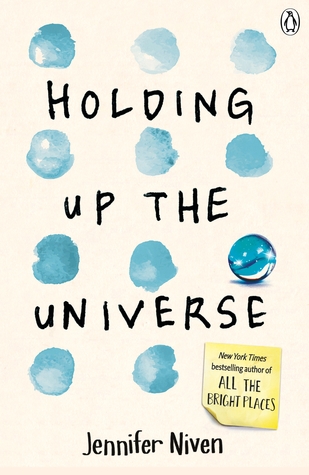 A complete opposite to All the Bright Places, Holding Up the Universe made me smile rather than cry!
A book that made you think
A lot of books made me think about different things – but this one made me reconsider and think about YA and what it means. You can read more in my review!
A book that disappointed you
After a quick search through my blog, Spontaneous really stands out as a book that disppointed me. As you can see from my review,  I love the concept and idea of this story but in practice, it just didn't work.
A book that broke your heart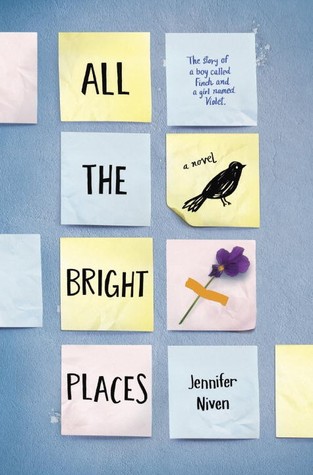 At the time I read this book, I fell in love with it. But it definitely did break my heart – and I'm sure the hearts of many other readers!
A book that moved you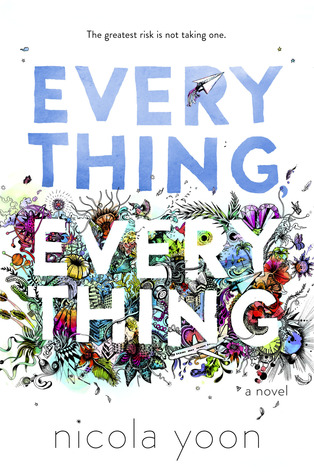 This book moved me so much, I cried and laughed within a number of pages. I just know the movie is going to be so emotional too!
A book that bored you
The first book that came to mind when I thought of 'boring' is definitely this one. As you can read in my review, this is probably one of the most boring, annoying and disappointing books I've ever read! It also makes it to the top of my annoying-af Goodreads shelf.
A book that made you fearful
As I don't read thrillers, crime or horror, this one was pretty hard to do. The closest thing I could think of is We Were Liars – because this one kind of made me fearful of the powers of emotion.
A book that left you perplexed
As my review showed, this book really did leave me in a confused daze. I honestly don't think I've ever been so confused by a book.
A book that made you angry
Okay, this one was definitely the easiest to choose. Thirteen Reasons Why made me so angry, I wrote a review titled 13 Reasons Why I Didn't Like Thirteen Reasons Why.  Need I say more?
A book that surprised you
I loved Songs About a Girl so much, and I really didn't expect to! I really adored this book, and I'd definitely check it out if you like contempoary/romance.
I hope I got these all right as the Instagram French>English translation wasn't perfect! I won't be tagging anyone for this as you could do it on either Instagram/your blog, so whoever fancies it, feel free to have a go.
-Beth
May your shelves forever overflow with books! ☽
| Goodreads |Instagram | Tumblr | Twitter | YouTube | Facebook | Redbubble |