Top 5 Wednesday is a weekly meme hosted by Lainey. You get a new topic every Wednesday, and you list your Top 5 books related to that topic. If you'd like to take part, join the Goodreads group, and add your name to the list of bloggers & booktubers!
Ahh, I love this weeks theme! I loved reading as a kid, and there are many books I loved before blogging. I can't wait to share some of them with you guys!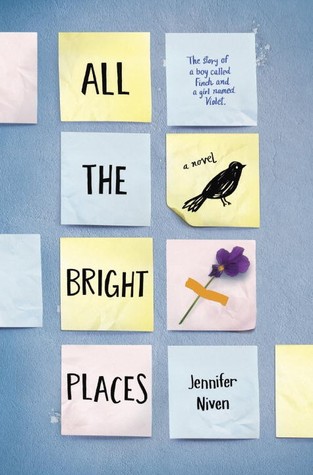 I read this book just before I started blogging after an old friend recommended it, and I fell in love with it.
I grew up loving Cathy Cassidy, and the Chocolate Box series contains some of my favourite books!
I used to scour the YA section at my local library, but random towns in mid-England is a little…behind the times. Out of my many reads, Drawing With Light has to be one of my favoruties.
Waterlog is definitely a unique one here it's not YA, and it's not even fiction! This book is a collection of Deakin's adventures wild-swimming across the UK. Something you may not know about me is I'm a keen wild-swimmer and because of that I adore this book!
Starter for Ten is another that isn't YA, but it is one I've really enjoyed. I also enjoyed the movie, and I'm definitely a big fan of it compared to One Day!
I'll be back tomorrow with a review and soon with a Bookish Adventure (it's been a busy day!) 🙂
-Beth
May your shelves forever overflow with books! ☽
| Goodreads |Instagram | Tumblr | Twitter | YouTube | Facebook | Redbubble |