So it's been a stressful few days for me but Thank you to Danielle over at Life of a Literary Nerd for tagging me! You should definitely go and check her beautiful blog out 🙂
What is the Sunshine Blogger Award?
The Sunshine Blogger Award is given to those who are creative, positive and inspiring, while spreading sunshine to the blogging community.
How does it work?
Thank the person(s) who nominated you in a blog post and link back to their blog
Answer the 11 questions sent by the person who nominated you
Nominate 11 new blogs to receive the award and write them 11 new questions
List the rules and display the Sunshine Blogger Award logo on your post and/or on your blog
---
What is the last book you added to your TBR?
Simply because this book sounds so interesting and has such a pretty cover!
If you could get an ARC of any book that comes out later this year what would it be?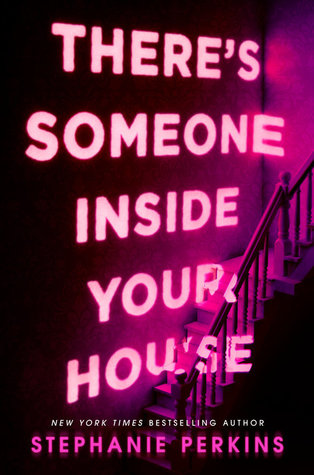 For 3 reasons:
This sounds amazing!
I adore Stephanie's writing
Again, that cover
What is your favorite place to read?
I would say my bed, the summerhouse, outside or on the train. Or anywhere really – I've even been caught in my class having a break and reading!
What author do you want to read more of?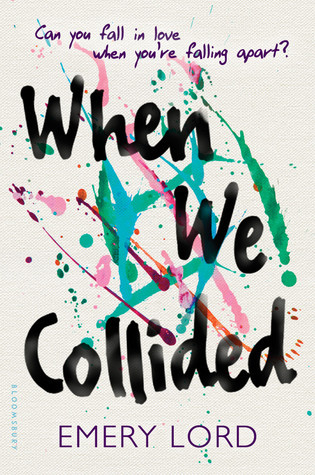 I adored When We Collided and there are a few other books I keep seeing of Emery's that sound awesome.
What author can you not get into?
I feel awful but Philip Pullman! I understand how hyped his books are but I just couldn't get into Northern Lights.
What book do you think everyone needs to read?
Definitely The Perks of Being a Wallflower and Release to name the couple that came to mind first!
If you could turn any book into a movie/tv show what would it be?
If done correctly, this book could make for an awesome, thrilling, fast paced and addictive TV show.
What is your book dream vacation spot?
Well the first location from a book that came to mind is Hawaii in Everything, Everything! I recently watched the movie and I adored it so much.
What is your favorite genre to read?
I still love a good contemporary!
What is the last song you listened to? (Bonus if you can relate it to a book)
She's Casual by The Hunna (I am lovinggg that album at the moment!). Some of those lyrics definitely remind me of Gabe from Songs About a Girl.
Who are your top 5 characters (books, TV, movies, anything)?
This is so hard!
Katniss from The Hunger Games
Andie from The Unexpected Everything
Charlie from Songs About a Girl
Libby from Holding Up the Universe
Romy from The Loneliest Girl in the Universe.
---
I'm tagging
Sophie / Hannah / Alaina / Kozbisa / Natalie / Em / Melissa / Samantha / Roda / Marianna / Lauren
I tried to pick people who have recently followed me or who comment often on my blog – thank you to you all! Of course if anyone else wants to join in, go ahead 🙂
---
My questions for you:
Show us a book cover you love.
Which song do you relate to your favourite book?
What do you do when you're in a reading slump?
What's the longest book you've read so far this year?
Which popular book do you dislike?
What do you like to do other than reading?
What's your favourite season and why?
Name your perfect snack/drink for while you're reading.
You have a plane to catch – which book did you read in one setting?
Name a book you want to read before the end of the year.
Fall is approaching – what's your favourite fall read?
I tried to include some bookish and some personal questions, I hope you enjoy!
-Beth
May your shelves forever overflow with books! ☽
| Goodreads |Instagram | Tumblr | Twitter | YouTube | Facebook | Redbubble |