Top 5 Wednesday is a weekly meme hosted by Lainey. You get a new topic every Wednesday, and you list your Top 5 books related to that topic. If you'd like to take part, join the Goodreads group, and add your name to the list of bloggers & booktubers!
This is going to be such a good topic if I can remember which books I found through blogging! I have found a lot of books through blogging – but even more through Goodreads. I used to spend hours adding books to my TBR through Goodreads suggestions, it actually got dangerous!
I seem to remember seeing this on a blog post before reading it – but I also saw it in bookshops!
I used to read with my lovely friend Sophie and this is one of the books we read together. You should definitely go and check out her blog!
This is another that came from Sophie's blog, and it was such a good recommendation!
I'm pretty sure this is one that I saw in bookshops first, but I was definitely convinced to read it because of the online community.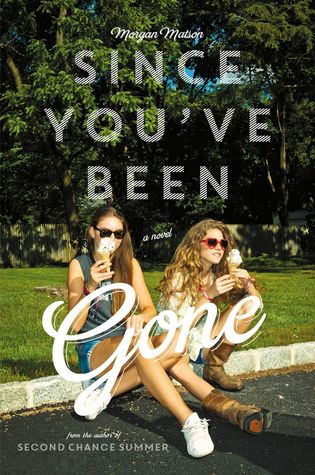 This is actually the last book by Matson I read – and I only knew how popular it was because of the community! It definitely lived up to the expectations.
Which books did you read because of the online community?
-Beth
May your shelves forever overflow with books! ☽
| Goodreads |Instagram | Tumblr | Twitter | YouTube | Facebook | Redbubble |