This might be a bit late but…I managed to read 4 books in October! Wow, I'm actually pretty shocked – life has been so hectic recently that I'm proud of myself for reading that many. At the end of my September Wrap-Up, I wanted to read 3 or 4 books in October and I've managed to complete that goal!
Books I Read in October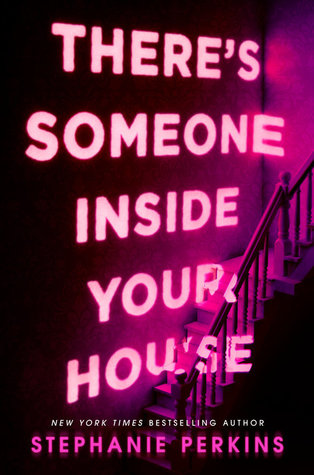 My favourite read of the month was Whisper To Me, and my least favourite was There's Someone Inside Your House, unfortunately! Although I'm happy to say I enjoyed all of the books above, which is pretty nice to say.
Books I Bought in October
I received some books for my birthday – as shown here – and bought a lot more with gift cards I got from my birthday, shown here!
Books on my November TBR
Everything Leads to You – Nina Lacour
Divergent – Veronica Roth
Again, I'm not bothered if I don't read more than 3 books this month. I'm making progress and that's just the balance of life, so it's all good!
How was your reading month?
-Beth
May your shelves forever overflow with books! ☽
| Goodreads |Instagram | Tumblr | Twitter | YouTube | Facebook | Redbubble |