I can't believe we're so close to Christmas now! I actually don't feel Christmassy now, but I did meet up with Pete today and exchange Christmas presents. He got me the best gift of all – books!
So it's only a couple of days to go and we're now on my 4th favourite book of 2017! My 12th-5th favourites can be seen below.
Book 12: Geekerella by Ashley Poston
Book 11: Caraval by Stephanie Garber
Book 10: The Next Together by Lauren James
Book 9: Wing Jones Katherine Webber
Book 8: One of Us is Lying by Karen M McManus
Book 7: Songs About a Girl by Chris Russell
Book 6: The Loneliest Girl in the Universe by Lauren James
Book 5: A Quiet Kind of Thunder by Sara Barnard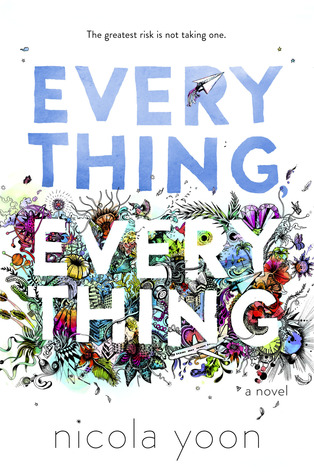 My Review | Goodreads | Amazon
Everything, Everything is definitely one of my favourite books of the year and also my top book to movie adaptation. The movie is beautifully shot and stays so true to the book – you can find out how much I loved it here. If you love a good contemporary, I'd definitely recommend this one!
I'll be back tomorrow as we enter my top 3 favourites of the year! See you then.
-Beth
May your shelves forever overflow with books! ☽
| Goodreads |Instagram | Tumblr | Twitter | YouTube | Facebook | Redbubble |