It's Christmas Eve! It's taken me a while, but I'm actually feeling Christmassy tonight and a little excited for tomorrow. There's so many presents under our tree and I can't wait to see everyone's faces when they open their presents!
Today I'm here to tell you about my 2nd favourite book of the year as we're now just a day before Christmas. Over the past weeks, I've been counting down from my 12th favourite book, and you can view my 12th-3rd favourite below!
Book 12: Geekerella by Ashley Poston
Book 11: Caraval by Stephanie Garber
Book 10: The Next Together by Lauren James
Book 9: Wing Jones Katherine Webber
Book 8: One of Us is Lying by Karen M McManus
Book 7: Songs About a Girl by Chris Russell
Book 6: The Loneliest Girl in the Universe by Lauren James
Book 5: A Quiet Kind of Thunder by Sara Barnard
Book 4: Everything, Everything by Nicola Yoon
Book 3: Your Name. by Makoto Shinkai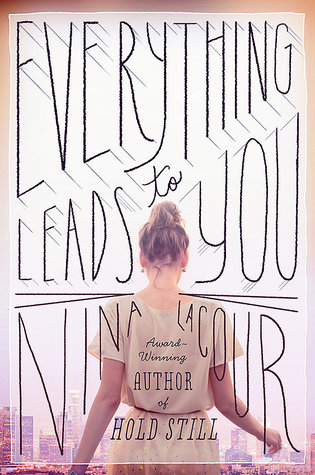 My review | Goodreads | Amazon
So my 2nd favourite book is the lovely Everything Leads To You by Nina LaCour. Everything about this book fit together so perfectly for me, I couldn't resist having it at the very top of my list. In fact, this and tomorrow's book had a real fight for the top spot! If you want to find out more about why I loved this book so much, take a look at my review linked above.
Tomorrow you'll find out which book is my favourite of the year! Any guesses?
-Beth
May your shelves forever overflow with books! ☽
| Goodreads |Instagram | Tumblr | Twitter | YouTube | Facebook | Redbubble |