The year is getting on already now, and we're already a week into February! Before it gets too far into the year, I want to talk about something different – disappointing reads of 2017. These aren't just books I simply didn't like, instead they are books I expected more of and din't receive as much as I hoped I would.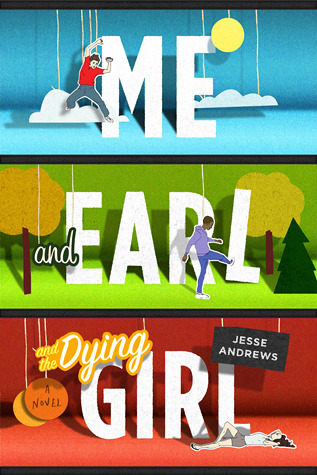 Greg Gaines is the last master of high school espionage, able to disappear at will into any social environment. He has only one friend, Earl, and together they spend their time making movies, their own incomprehensible versions of Coppola and Herzog cult classics.
Until Greg's mother forces him to rekindle his childhood friendship with Rachel.
Rachel has been diagnosed with leukemia—-cue extreme adolescent awkwardness—-but a parental mandate has been issued and must be obeyed. When Rachel stops treatment, Greg and Earl decide the thing to do is to make a film for her, which turns into the Worst Film Ever Made and becomes a turning point in each of their lives.
And all at once Greg must abandon invisibility and stand in the spotlight.
I'd heard so many good things about this book and considering it was media related I was really looking forward to it. Unfortunately, it didn't quite live up to expectations!
Sixty years after a virus has wiped out almost all the men on the planet, things are pretty much just as you would imagine a world run by women might be: war has ended; greed is not tolerated; the ecological needs of the planet are always put first. In two generations, the female population has grieved, pulled together and moved on, and life really is pretty good – if you're a girl. It's not so great if you're a boy, but fourteen-year-old River wouldn't know that. Until she met Mason, she thought they were extinct.
This book sounded so amazing and unique. I really wanted to enjoy this book and to feel like I could celebrate something so important. But I was so deeply disappointed along with so many others.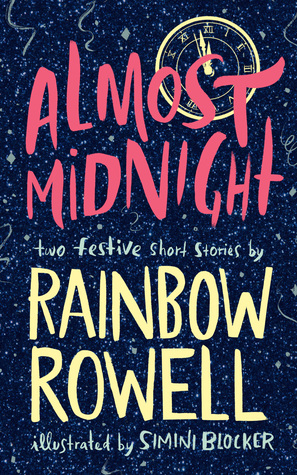 Midnights is the story of Noel and Mags, who meet at the same New Year's Eve party every year and fall a little more in love each time . . .
Kindred Spirits is about Elena, who decides to queue to see the new Star Wars movie and meets Gabe, a fellow fan.
Midnights was previously published as part of the My True Love Gave to Me anthology, edited by Stephanie Perkins and Kindred Spirits was previously published as a World Book Day title.
The reason I was so disappointed by this book is literally written in the synopsis. As lovely and cute as it is, both of the stories have been published in other books. It's literally, in my complete honest opinion, a chance to get more money. And it's really, really annoyed me to this day.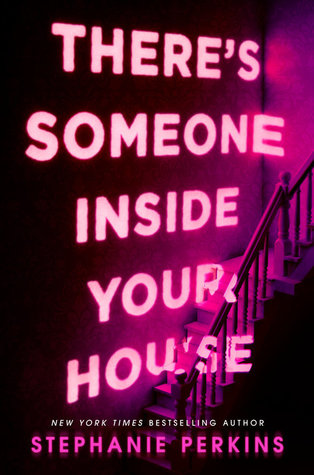 Makani Young thought she'd left her dark past behind her in Hawaii, settling in with her grandmother in landlocked Nebraska. She's found new friends and has even started to fall for mysterious outsider Ollie Larsson. But her past isn't far behind.
Then, one by one, the students of Osborne Hugh begin to die in a series of gruesome murders, each with increasingly grotesque flair. As the terror grows closer and her feelings for Ollie intensify, Makani is forced to confront her own dark secrets.
Unfortunately, I'm not the only one who was disappointed with this book. Although I can't say I didn't enjoy it, I love Stephanie's work. And I wanted more.
Goodreads | Amazon | Review

Hanna is the station captain's pampered daughter; Nik the reluctant member of a notorious crime family. But while the pair are struggling with the realities of life aboard the galaxy's most boring space station, little do they know that Kady Grant and the Hypatia are headed right toward Heimdall, carrying news of the Kerenza invasion.
When an elite BeiTech strike team invades the station, Hanna and Nik are thrown together to defend their home. But alien predators are picking off the station residents one by one, and a malfunction in the station's wormhole means the space-time continuum might be ripped in two before dinner. Soon Hanna and Nik aren't just fighting for their own survival; the fate of everyone on the Hypatia—and possibly the known universe—is in their hands.
But relax. They've totally got this. They hope.
The last book is definitely not a common opinion. Yes, I was disappointed by Gemina. Oops. I just loved Illuminae so much, and I wanted even more from Gemina. I seem to be one of the only people who didn't feel like they got a better read!
Which books have you been disappointed by?
-Beth
May your shelves forever overflow with books! ☽
| Goodreads |Instagram | Tumblr | Twitter | YouTube | Facebook | Redbubble |