Top 5 Wednesday is a weekly meme hosted by Lainey. You get a new topic every Wednesday, and you list your Top 5 books related to that topic. If you'd like to take part, join the Goodreads group, and add your name to the list of bloggers & booktubers!
It's Valentine's Day and we're continuing with the love theme! I'm a big romantic and I've had a lovely Valentine's Day with my boyfriend. That also means I've read a large amount of YA romance in my time, and I'm really excited to talk about some of my favourite romance books.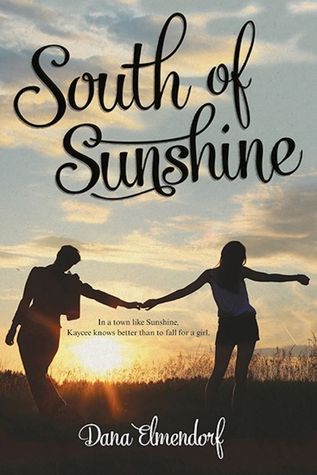 In Sunshine, Tennessee, the main event in town is Friday night football, the biggest party of the year is held in a field filled with pickup trucks, and church attendance is mandatory. For Kaycee Jean McCoy, life in Sunshine means dating guys she has no interest in, saying only "yes, ma'am" when the local bigots gossip at her mom's cosmetics salon, and avoiding certain girls at all costs. Girls like Bren Dawson.
Unlike Kaycee, Bren doesn't really conceal who she is. But as the cool, worldly new girl, nobody at school seems to give her any trouble. Maybe there's no harm if Kaycee gets closer to her too, as long as she can keep that part of her life a secret, especially from her family and her best friend. But the more serious things get with Bren, the harder it is to hide from everyone else. Kaycee knows Sunshine has a darker side for people like her, and she's risking everything for the chance to truly be herself.
This book came to mind as soon as I saw this topic. This is definitely one of my favourite f/f romances.
Geek girl Elle Wittimer lives and breathes Starfield, the classic science-fiction series she grew up watching with her late father. So when she sees a cosplay contest for a new Starfield movie, she has to enter. The prize? An invitation to the ExcelsiCon Cosplay Ball and a meet-and-greet with the actor slated to play Federation Prince Carmindor in the reboot. With savings from her gig at the Magic Pumpkin food truck and her dad's old costume, Elle's determined to win – unless her stepsisters get there first.
Teen actor Darien Freeman used to live for cons – before he was famous. Now they're nothing but autographs and awkward meet-and-greets. Playing Carmindor is all he has ever wanted, but Starfield fandom has written him off as just another dumb heartthrob. As ExcelsiCon draws near, Darien feels more and more like a fake – until he meets a girl who shows him otherwise. But when she disappears at midnight, will he ever be able to find her again?
Can we include friendships? Because there are two great girls in this book that I just adore.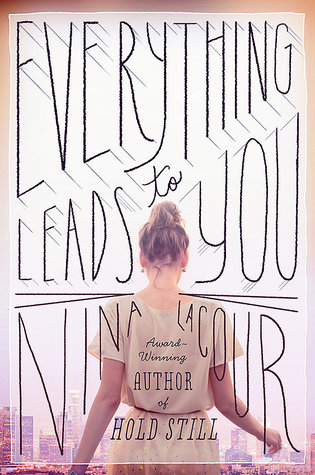 A wunderkind young set designer, Emi has already started to find her way in the competitive Hollywood film world.
Emi is a film buff and a true romantic, but her real-life relationships are a mess. She has desperately gone back to the same girl too many times to mention. But then a mysterious letter from a silver screen legend leads Emi to Ava. Ava is unlike anyone Emi has ever met. She has a tumultuous, not-so-glamorous past, and lives an unconventional life. She's enigmatic…. She's beautiful. And she is about to expand Emi's understanding of family, acceptance, and true romance.
This book definitely holds my top spot for f/f romances – I adore it so much!
Mark and Kate have sat next to each other for an entire year, but have never spoken. For whatever reason, their paths outside of class have never crossed.
That is, until Kate spots Mark miles away from home, out in the city for a wild, unexpected night. Kate is lost, having just run away from a chance to finally meet the girl she has been in love with from afar. Mark, meanwhile, is in love with his best friend Ryan, who may or may not feel the same way.
When Kate and Mark meet up, little do they know how important they will become to each other—and how, in a very short time, they will know each other better than any of the people who are supposed to know them more.
I love how this book includes both a m/m romance and f/f romance. It's such a lovely read.
Which f/f books do you love?
-Beth
May your shelves forever overflow with books! ☽
| Goodreads |Instagram | Tumblr | Twitter | YouTube | Facebook | Redbubble |