Beautiful Quotes is a weekly meme hosted by me, where I post some of my favourite quotes. Any other bloggers are welcome to join me in this and just link my blog!
I usually use these posts to talk about some of my favourite books and share my top quotes with you. But today I'm going to try something different! The book below, contrary to popular opinion, is one I actually didn't think that much of. Don't get me wrong, I didn't dislike it. I just found it a little boring and obviously forgettable.
So today I'm here to be downright contradictory and now tell you I found some quotes in this book lovely. And I'm not ashamed! Yes, you can be iffy about a book but still like some factors. You can have a moan but still find beautiful quotes. In fact I've found not one, but two!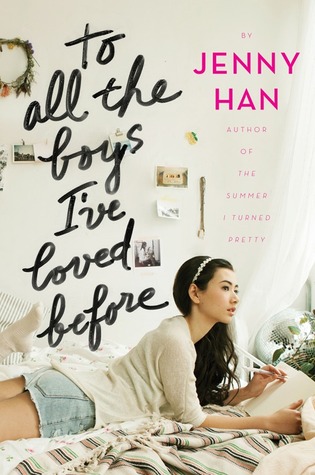 "It's not like in the movies. It's better, because it's real."
"To belong to someone—I didn't know it, but now that I think about, it seems like that's all I've ever wanted. To really be somebody's, and to have them be mine."
― Jenny Han, To All the Boys I've Loved Before
You never know, I might even finish this series one day. It's been over two years and I still don't know if I'm going to carry on. I guess we'll find out!
-Beth
May your shelves forever overflow with books! ☽
| Goodreads |Instagram | Tumblr | Twitter | YouTube | Facebook | Redbubble |