Beautiful Quotes is a weekly meme hosted by me, where I post some of my favourite quotes. Any other bloggers are welcome to join me in this and just link my blog!
It's time for another Beautiful Quote and for the first time, I'm taking a quote from a book I haven't read! I bought Ready Player One the other week, but I knew I wouldn't get around to reading it before the movie came out because of being in the middle of Harry Potter. But I accepted it, and went to see the movie anyway!
I really enjoyed it and it's actually made me really excited for the book! I'll probably read the book a couple of books after finishing Harry Potter.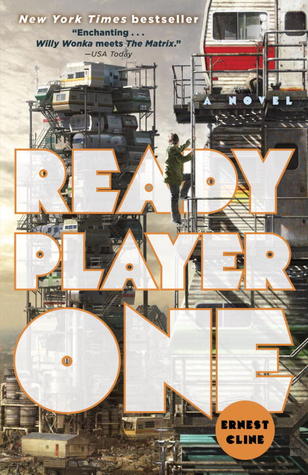 "I created the OASIS because I never felt at home in the real world. I didn't know how to connect with the people there. I was afraid, for all of my life, right up until I knew it was ending. That was when I realized, as terrifying and painful as reality can be, it's also the only place where you can find true happiness. Because reality is real."
― Ernest Cline,
Ready Player One
-Beth
May your shelves forever overflow with books! ☽
| Goodreads |Instagram | Tumblr | Twitter | YouTube | Facebook | Redbubble |