Top 5 Wednesday is a weekly meme hosted by Lainey. You get a new topic every Wednesday, and you list your Top 5 books related to that topic. If you'd like to take part, join the Goodreads group, and add your name to the list of bloggers & booktubers!
This month we get to choose from archived T5W topics and today I chose to talk about some of the books on my very long TBR. I now have 71 physical books that I haven't read, and here are 5 I'm desperate to read next!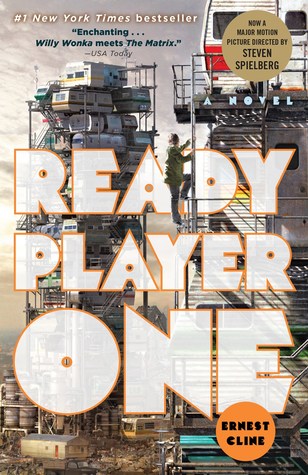 In the year 2044, reality is an ugly place. The only time teenage Wade Watts really feels alive is when he's jacked into the virtual utopia known as the OASIS. Wade's devoted his life to studying the puzzles hidden within this world's digital confines, puzzles that are based on their creator's obsession with the pop culture of decades past and that promise massive power and fortune to whoever can unlock them. When Wade stumbles upon the first clue, he finds himself beset by players willing to kill to take this ultimate prize. The race is on, and if Wade's going to survive, he'll have to win—and confront the real world he's always been so desperate to escape.
After seeing the movie adaption of this book, I know I really next to read it.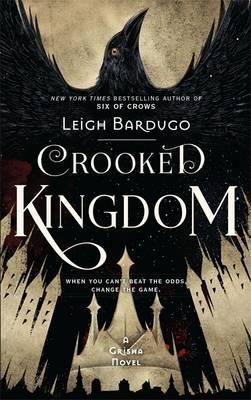 Kaz Brekker and his crew have just pulled off the most daring heist imaginable.
But instead of divvying up a fat reward, they're fighting for their lives. 
Double-crossed and badly weakened, they're low on resources, allies and hope.
While a war rages on the city's streets, the team's fragile loyalties are stretched to breaking point. 
Kaz and his crew will have to make sure they're on the winning side… no matter what the cost.
I promised my lovely friend Courtney that I would read this book after The Smell of Other People's Houses, and I'm so excited to finally continue with this series.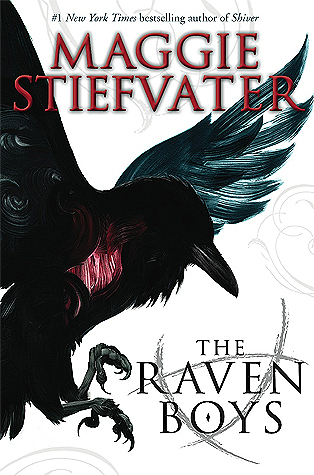 Even if Blue hadn't been told her true love would die if she kissed him, she would stay away from boys. Especially the ones from the local private school. Known as Raven Boys, they only mean trouble.
But this is the year that everything will change for Blue.
This is the year that she will be drawn into the strange and sinister world of the Raven Boys. And the year Blue will discover that magic does exist.
This is the year she will fall in love.
Talking of another series I need to continue with, I really want to carry on with The Raven Cycle! I read The Raven Boys a couple of years ago, and it would be great to finish these books.
Daisy's best friend is missing . . . and not for the reasons she thinks.
Henry Hawking is sixteen years old, brilliant, funny, and sly–and now he's missing. But no one seems worried except his best friend, Daisy Cruz, who knows that Henry's security-obsessed parents would never leave town without taking proper precautions. And Henry would never go away without saying good-bye.
Daisy considers all the obvious explanations for Henry's disappearance (federal witness protection program, alien abduction) before breaking into Henry's house. In his room, she finds a note that pleads, SAVE ME.
Desperate to find Henry, Daisy follows his trail deep into the California wilderness. What she finds there makes her wonder if she ever knew Henry at all . . . and if the world as she knows it will ever be the same.
I bought myself this book as a present to myself for getting into uni, and I still am yet to read it!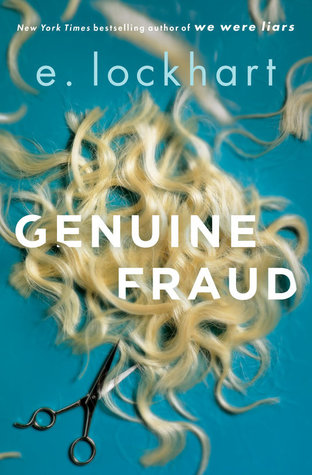 Imogen is a runaway heiress, an orphan, a cook, and a cheat.
Jule is a fighter, a social chameleon, and an athlete. 
An intense friendship. A disappearance. A murder, or maybe two. 
A bad romance, or maybe three.
Blunt objects, disguises, blood, and chocolate. The American dream, superheroes, spies, and villains. 
A girl who refuses to give people what they want from her.
A girl who refuses to be the person she once was.
And here's one of the many others sitting on my shelves that I really need to get to – I remember reading a snippet and it's so intriguing!
Thanks for reading! Which books are on your TBR that you're desperate to read?
-Beth
May your shelves forever overflow with books! ☽
| Goodreads |Instagram | Tumblr | Twitter | YouTube | Facebook | Redbubble |