Top 5 Wednesday is a weekly meme hosted by Lainey. You get a new topic every Wednesday, and you list your Top 5 books related to that topic. If you'd like to take part, join the Goodreads group, and add your name to the list of bloggers & booktubers!
Welcome to another T5W post and I'm so excited about this month as I get to choose my own topics! I've gone for something really different and creative today which I'm not sure has even been used as a topic before – pastel book covers. I've definitely been known to cover-buy and I think pastels are maybe my favourite colour theme for book covers!
I'm not going to talk about the books below – because today is all about the covers.
Francis Wootton's first memory is of Kurt Cobain's death, and there have been other hardships closer to home since then. At fifteen years old he already knows all about loss and rejection – and to top it all off he has a permanently broke big brother, a grandma with selective memory (and very selective social graces) and a mum who's at best an acquired taste. Would-be poet, possible intellectual and definitely wasted in Tyne and Wear, Francis has grown used to figuring life out on his own. Lower Fifth is supposed to be his time, the start of an endless horizon towards whatever-comes-next. But when he is diagnosed with leukaemia that wide-open future suddenly narrows, and a whole new world of worry presents itself.There's the horror of being held back a year at school, the threat of imminent baldness, having to locate his best shirt in case a visiting princess or pop-star fancies him for a photo-op . . . But he hadn't reckoned on meeting Amber – fierce, tough, one-of-a-kind Amber – and finding a reason to tackle it all – the good, the bad and everything in between – head on.In Bloom is a bright, funny, painful and refreshing novel about wanting the very best from life, even when life shows you how very bad it can be. It is a novel about how to live.
Recklessly loyal.
That's how seventeen-year-old Arden Huntley has always thought of herself. Caring for her loved ones is what gives Arden purpose in her life and makes her feel like she matters. But lately she's grown resentful of everyone—including her needy best friend and her absent mom—taking her loyalty for granted.
Then Arden stumbles upon a website called Tonight the Streets Are Ours, the musings of a young New York City writer named Peter, who gives voice to feelings that Arden has never known how to express. He seems to get her in a way that no one else does, and he hasn't even met her.
Until Arden sets out on a road trip to find him.
During one crazy night out in New York City filled with parties, dancing, and music—the type of night when anything can happen, and nearly everything does—Arden discovers that Peter isn't exactly who she thought he was. And maybe she isn't exactly who she thought she was, either.
Alex fights a daily battle to figure out the difference between reality and delusion. Armed with a take-no-prisoners attitude, her camera, a Magic 8-Ball, and her only ally (her little sister), Alex wages a war against her schizophrenia, determined to stay sane long enough to get into college. She's pretty optimistic about her chances until classes begin, and she runs into Miles. Didn't she imagine him? Before she knows it, Alex is making friends, going to parties, falling in love, and experiencing all the usual rites of passage for teenagers. But Alex is used to being crazy. She's not prepared for normal.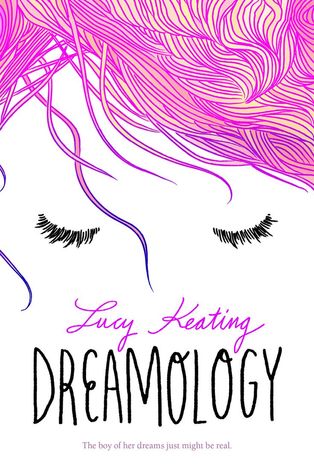 For as long as Alice can remember, she has dreamed of Max. Together, they have travelled the world and fallen deliriously, hopelessly in love. Max is the boy of her dreams—and only her dreams. Because he doesn't exist.
But when Alice walks into class on her first day at a new school, there he is. Real Max is nothing like Dream Max. He's stubborn and complicated. And he has a whole life Alice isn't a part of. Getting to know each other in reality isn't as perfect as Alice always hoped.
Alarmingly, when their dreams start to bleed into their waking hours, the pair realize that they might have to put an end to a lifetime of dreaming about each other. But when you fall in love in your dreams, can reality ever be enough?
Hannah and Zoe haven't had much in their lives, but they've always had each other. So when Zoe tells Hannah she needs to get out of their down-and-out New Jersey town, they pile into Hannah's beat-up old Le Mans and head west, putting everything—their deadbeat parents, their disappointing love lives, their inevitable enrolment at community college—behind them.
As they chase storms and make new friends, Zoe tells Hannah she wants more for her. She wants her to live bigger, dream grander, aim higher. And so Zoe begins teaching Hannah all about life's intangible things, concepts sadly missing from her existence—things like audacity, insouciance, karma, and even happiness.
Which book covers do you love?
-Beth
May your shelves forever overflow with books! ☽
| Goodreads |Instagram | Tumblr | Twitter | YouTube | Facebook | Redbubble |