Beautiful Quotes is a weekly meme hosted by me, where I post some of my favourite quotes. Any other bloggers are welcome to join me in this and just link my blog!
Hello my lovely readers! I'm currently reading Crooked Kingdom and I'm so happy! When I read Six of Crows I did enjoy it, but I wasn't a fantasy reader at the time. At all. But I do feel like Harry Potter opened a new gateway for me and has given me a new understanding and love for the genre, and I'm enjoying fantasy a lot more now!
So I thought I'd spend this post celebrating the gorgeous Six of Crows and this duology!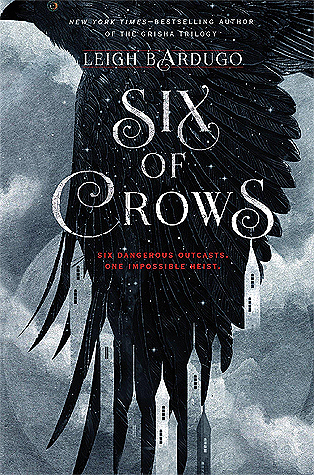 "The heart is an arrow. It demands aim to land true." 
― Leigh Bardugo, Six of Crows
-Beth
May your shelves forever overflow with books! ☽
| Goodreads |Instagram | Tumblr | Twitter | YouTube | Facebook | Redbubble |