Beautiful Quotes is a weekly meme hosted by me, where I post some of my favourite quotes. Any other bloggers are welcome to join me in this and just link my blog!
Hello everyone! I'm so excited to say I've finished Obsidio (review coming tomorrow) and I'm so happy about my next read. I received my copy of Legendary and I'm over the moon to say I got the copy I wanted. Look out for a photo of it soon on my Instagram!
I've just started and the writing is already so beautiful – it's making me reflect on the beautiful nature and quotes from Caraval.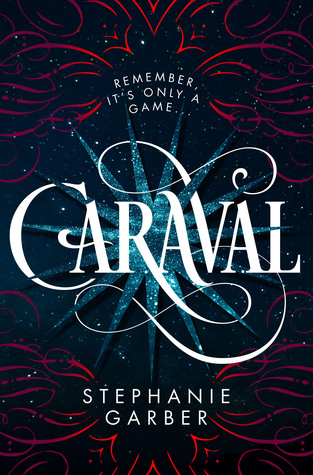 "He kissed her once more, gently and deliberately, reassuring her without words that he had no intentions of letting her go." 
― Stephanie Garber, Caraval
-Beth
May your shelves forever overflow with books! ☽
| Goodreads |Instagram | Tumblr | Twitter | YouTube | Facebook | Redbubble |