Beautiful Quotes is a weekly meme hosted by me, where I post some of my favourite quotes. Any other bloggers are welcome to join me in this and just link my blog!
Well, that vow I made to blog more in June is just going right out of the window! I wish I could say it's going to improve, but these last few weeks of college are going to be incredibly busy for me. But when July comes I'll finally have more time again and I'll be able to blog and read more!
Talking about reading, I'm going to be discussing my half-year reading progress later in the week, and it's not looking good at the moment 😦 But all that aside, let's talk about today's post, and this is inspired by the season. I'm going to be talking about my favourite summer reads on Wednesday, and I wanted to talk about this beautiful story as a little pre-post.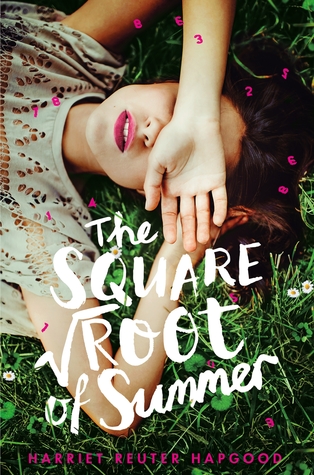 Last summer, Gottie's life fell apart. Her beloved grandfather Grey died and Jason left her – the boy to whom she lost her virginity (and her heart) – and he wouldn't even hold her hand at the funeral! This summer, still reeling from twin heartbreaks, Gottie is lost and alone and burying herself in equations. Until, after five years absence, Thomas comes home: former boy next door. Former best friend. Former everything. And as life turns upside down again she starts to experience strange blips in time – back to last summer, back to what she should have seen then…
During one long, hazy summer, Gottie navigates grief, world-stopping kisses and rips in the space-time continuum, as she tries to reconcile her first heartbreak with her last.
"This is what it means to love someone. This is what it means to grieve someone. It's a little bit like a black hole. It's a little bit like infinity." 
― Harriet Reuter Hapgood, The Square Root of Summer
-Beth
May your shelves forever overflow with books! ☽
| Goodreads |Instagram | Tumblr | Twitter | YouTube | Facebook | Redbubble |