Top 5 Wednesday is a weekly meme hosted by Lainey. You get a new topic every Wednesday, and you list your Top 5 books related to that topic. If you'd like to take part, join the Goodreads group, and add your name to the list of bloggers & booktubers!
It's about halfway through the year and I'm thinking a lot about the progress I've made so far and what else I'd like to read before the end of the year. I'll be writing a more detailed post on Friday about this, but today let's introduce the subject by talking about 5 books I'd like to read before the end of 2018!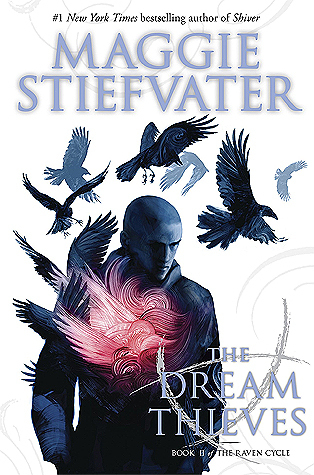 Now that the ley lines around Cabeswater have been woken, nothing for Ronan, Gansey, Blue, and Adam will be the same. Ronan, for one, is falling more and more deeply into his dreams, and his dreams are intruding more and more into waking life. Meanwhile, some very sinister people are looking for some of the same pieces of the Cabeswater puzzle that Gansey is after…
I need to continue and finish with so many series, including this one! But I fear it's been so long since I read the first one, I might have to reread it completely.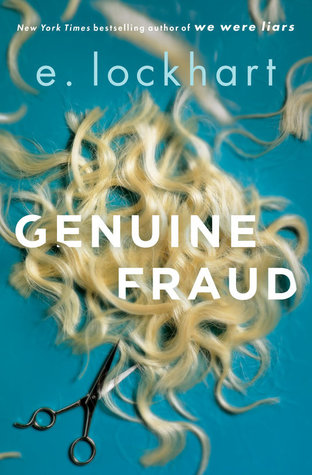 Imogen is a runaway heiress, an orphan, a cook, and a cheat.
Jule is a fighter, a social chameleon, and an athlete. 
An intense friendship. A disappearance. A murder, or maybe two. 
A bad romance, or maybe three.
Blunt objects, disguises, blood, and chocolate. The American dream, superheroes, spies, and villains. 
A girl who refuses to give people what they want from her.
A girl who refuses to be the person she once was.
There are many books that have been sat on my shelves for a while now, including this one! I really need to get more on top of my physical TBR sometime soon.
"What's the point of having a voice if you're gonna be silent in those moments you shouldn't be?"
Sixteen-year-old Starr lives in two worlds: the poor neighbourhood where she was born and raised and her posh high school in the suburbs. The uneasy balance between them is shattered when Starr is the only witness to the fatal shooting of her unarmed best friend, Khalil, by a police officer. Now what Starr says could destroy her community. It could also get her killed.
This is another one that has been sat on my shelf since practically it's release – but this one is even more crucial as I can't stop seeing how amazing it is! It has one of the highest Goodreads ratings and won the Goodreads Choice Award last year, so it's about time I join in.
A boy drowns, desperate and alone in his final moments. He dies. Then he wakes, naked and bruised and thirsty, but alive. How can this be? And what is this strange deserted place?
As he struggles to understand what is happening, the boy dares to hope. Might this not be the end? Might there be more to this life, or perhaps this afterlife?
Talking of books on my shelf, I would really like to read this as it would complete my reading of Patrick Ness' books!
Eight years ago Anne Elliot bowed to pressure from her family and made the decision not to marry the man she loved, Captain Wentworth. Now circumstances have conspired to bring him back into her social circle and Anne finds her old feelings for him reignited. However, when they meet again Wentworth behaves as if they are strangers and seems more interested in her friend Louisa. In this, her final novel, Jane Austen tells the story of a love that endures the tests of time and society with humour, insight and tenderness.
One of my goals at the start of the year was to read more classics, and I really would like to actually read a few and at least start my Jane Austen set.
Which books would you like to read before the end of the year?
-Beth
May your shelves forever overflow with books! ☽
| Goodreads |Instagram | Tumblr | Twitter | YouTube | Facebook | Redbubble |