It's been a while since I've posted a discussion and I'm very happy to be chatting again! I'd love to use my creativity to write more posts and I have some topics in mind, so here I am giving it a go.
Today's topic is my journey into fantasy, which has been a long process for me. When I started reading, fantasy was just a no-go. For my whole childhood I read anything real, namely Jacqueline Wilson and Cathy Cassidy. I was in the very small percentage of children that didn't grow up reading Harry Potter. And as I slowly transitioned into YA, the trend continued.
It took me months to get round to fantasy, and years before I eventually ventured into the Harry Potter world. But I'm very happy I finally did!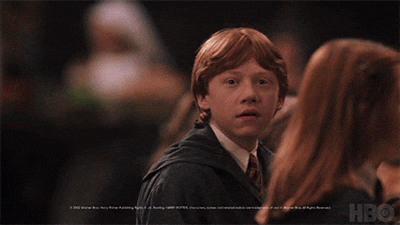 I've read fantasy before, in more recent times. I've really enjoyed Six of Crows, A Court of Thorns and Roses and The Hobbit in the past few years to name a few. But nothing really opened my mind as much as Harry Potter did. I just found it incredible, that such a magical world could even exist. It opened my eyes to fantasy and realms that could be written beyond my imagination. From now on, fantasy is exciting and new for me, and I'm very happy that I'm reading more!
-Beth
May your shelves forever overflow with books! ☽
| Goodreads |Instagram | Tumblr | Twitter | YouTube | Facebook | Redbubble |