I know this is yet another Harry Potter themed post but I can't help myself! I'm slowly moving out of my parents house this summer, and I moved over my HP set today. While shelving, I couldn't help but dreaming up the collection of HP books and merch I'd like to build. So I thought I would share with you guys some of the things I'd really like!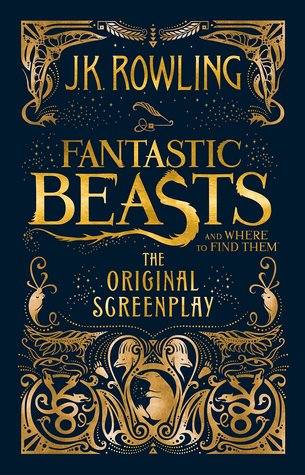 I'd love to collect side-books like this one and Tales of Beedle the Bard. It would be so cool to have a full(ish) collection including side books!
I've been eyeing this up since it came out, even before I read Harry Potter! It's just got the most beautiful illustrations and it would be awesome to be able to flick through and admire them.
I've finally come to a decision on these books, because I've wanted them for so long but didn't know whether to go for the hardcovers or paperbacks because I love them both! I talked it through with my boyfriend, and we've decided to get hardback copies of Hufflepuff (my house) and paperback of Ravenclaw (his house), because we love the blue paperbacks. Yay!
There is so much HP merch I'd like, and I'm going to represent the merch with this Funko Pop. I'm sure one day I will end up with an uncontrollable amount and be buried under so much HP stuff though.
-Beth
May your shelves forever overflow with books! ☽
| Goodreads |Instagram | Tumblr | Twitter | YouTube | Facebook | Redbubble |