Beautiful Quotes is a weekly meme hosted by me, where I post some of my favourite quotes. Any other bloggers are welcome to join me in this and just link my blog!
I'm continuing with my fantasy spree today and I have a quote from Crooked Kingdom by Leigh Bardugo. I thought of this book after spotting The Language of Thorns on my TBR! Maybe I'll get round to it after I finish The Raven Cycle which I started last night. I'm re-reading the first book before I finally continue with the series after a number of years!
Anyway, here's today's beautiful quote from a beautiful dulogy.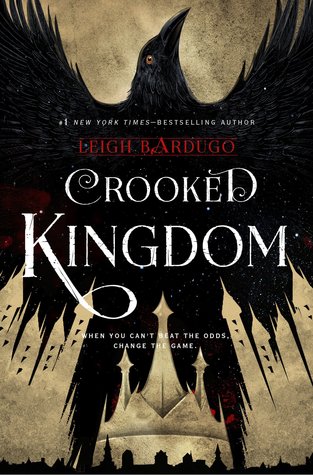 "I am grateful you're alive", he said. "I am grateful that you're beside me. I am grateful that you're eating." 
She rested her head on his shoulder. 
"You're better that waffles, Matthias Helvar." 
A small smile curled the Fjerdan's lips. 
"Let's not say things we don't mean, my love." 
-Beth
May your shelves forever overflow with books! ☽
| Goodreads |Instagram | Tumblr | Twitter | YouTube | Facebook | Redbubble |