Top 5 Wednesday is a weekly meme hosted by Lainey. You get a new topic every Wednesday, and you list your Top 5 books related to that topic. If you'd like to take part, join the Goodreads group, and add your name to the list of bloggers & booktubers!
Hi everyone! It took me a while to brainstorm for this topic, thank you to my boyfriend for helping me! Anyway, today we're talking about redemption arcs, which is when a character stars off as a bad character and redeems themselves.
There are two different characters in Harry Potter that I thought of. One is Draco, who actually redeems himself. The other is Snape, who is viewed differently until the end of the story!
Even though I haven't read these books yet, I'm currently on the 5th season of the show and I had to include Jamie Lannister!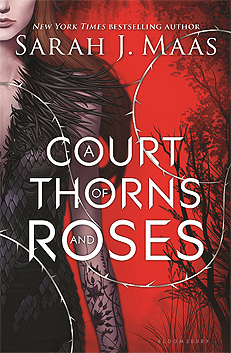 We all thought Rhysand was evil in the first book but he definitely redeems himself in A Court of Mist and Fury.
From what I remember, AIDAN is a villain who does what he does for reasons he believes are right. And I couldn't help but still like him!
Which redemption arcs did you pick?
-Beth
May your shelves forever overflow with books! ☽
| Goodreads |Instagram | Tumblr | Twitter | YouTube | Facebook | Redbubble |