Beautiful Quotes is a weekly meme hosted by me, where I post some of my favourite quotes. Any other bloggers are welcome to join me in this and just link my blog!
Hi readers! I'm currently in Wales which means a number of things:
Yay for a nice relaxing holiday! And time to read, so I'm currently halfway through the second book in The Raven Cycle and loving it.
The weather here is COLD, and I'm starting to think about fall reads, including this one!
I read Miss Peregrine's Home for Peculiar Children a couple of years ago now, and I really enjoyed them. I thought with the release of A Map of Days not far away, it would be a perfect time to share a quote from this book.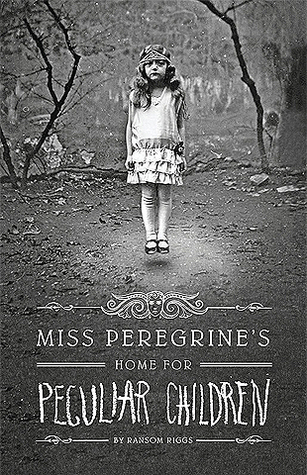 "Stars, too, were time travelers. How many of those ancient points of light were the last echoes of suns now dead? How many had been born but their light not yet come this far? If all the suns but ours collapsed tonight, how many lifetimes would it take us to realize we were alone? I had always known the sky was full of mysteries—but not until now had I realized how full of them the earth was." 
― Ransom Riggs, Miss Peregrine's Home for Peculiar Children
-Beth
May your shelves forever overflow with books! ☽
| Goodreads |Instagram | Tumblr | Twitter | YouTube | Facebook | Redbubble |