Stacking the Shelves is a weekly meme hosted by Tynga where we share books we've bought this week. Find out more and join in here!
I can't stop buying books! I think it's because my birthday is next month so I keep looking at books to go on a wishlist, and I end up buying them! Anyway, this book is because I recently read Shatter Me, and I couldn't wait to carry on with the series. I ordered a second-hand copy of Unravel Me online, and I was so worried they would send me the wrong edition! But I'm very happy to say they sent me the right one and my books match.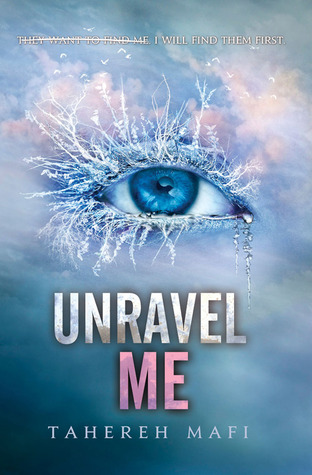 I'm going to finish my current read, Harry Potter and the Cursed Child, and start this book. I can't wait!
Did you buy any books this week?
-Beth
May your shelves forever overflow with books! ☽
| Goodreads |Instagram | Tumblr | Twitter | YouTube | Facebook | Redbubble |