Stacking the Shelves is a weekly meme hosted by Tynga where we share books we've bought this week. Find out more and join in here!
I can't stop myself buying books! Maybe part of the problem is now living and studying in a city, and constantly being around bookshops. I visited my local Waterstones recently and I found a great deal – buy a book and get another half price.
Life hasn't been easy for sixteen-year-old Aaron Soto, but with the help of his girlfriend he's slowly remembering what happiness might feel like. 
Then Thomas shows up …
Thomas is smart and funny, and before long Aaron is spending all his time with him. But as Aaron's feelings for Thomas intensify, tensions with his other friends start to build.
Soon Aaron is faced with a choice – one that will make him question what it is he wants, and how far he'll go to get it.
Why does happiness have to be so hard?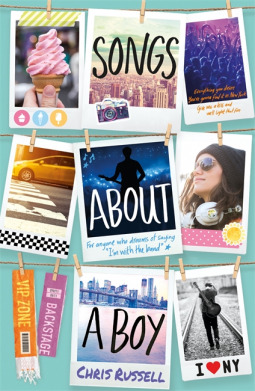 Just as Charlie allows herself to succumb to Gabe's charms, the explosive revelation about her mother's death threatens to pull them apart.
Meanwhile, a media circus has exploded around the future of Fire&Lights – when they announce a US tour to show the world that they are stronger than ever, Charlie gets the opportunity to accompany them. New York City, here she comes! But it's not all fun and games. Charlie is still feeling all kinds of awkward around Gabe and knowing that her mother's last days were in America touring with her band, Charlie uses the opportunity to uncover some more truths about her mother's death.
As Fire&Lights try to win over the world again, and as Charlie and Gabriel uncover the true story that links their pasts, will Charlie finally be able to follow her heart?
I bought More Happy Than Not as I'm meeting Adam Silvera fairly soon and Songs About a Boy as I loved the rest of the series.
Did you buy any books this week?
-Beth
May your shelves forever overflow with books! ☽
| Goodreads |Instagram | Tumblr | Twitter | YouTube | Facebook | Redbubble |