Top 5 Wednesday is a weekly meme hosted by Lainey. You get a new topic every Wednesday, and you list your Top 5 books related to that topic. If you'd like to take part, join the Goodreads group, and add your name to the list of bloggers & booktubers!
Hi guys! I love this topic as I'm definitely a cover-buyer. I've decided to talk about books on my pre-order list or TBR today as I want to torture myself by looking at beautiful covers of books I can't buy want to admire the beautiful covers I will hopefully own one day!
Criminal prodigy Kaz Brekker is offered a chance at a deadly heist: break into the Ice Court – a military stronghold that has never been breached – and retrieve a hostage whose knowledge could change Grisha magic forever. To succeed would mean rich beyond his wildest dreams – but he can't pull it off alone . . .
A convict with a thirst for revenge. 
A sharpshooter who can't walk away from a wager.
A runaway with a privileged past. 
A spy known as the Wraith. 
A Heartrender using her magic to survive the slums. 
A thief with a gift for unlikely escapes.
Six dangerous outcasts. One impossible heist. Together they might just be unstoppable – if they don't kill each other first.
I'm so happy to say I have this book on pre-order, because I absolutely adore the Six of Crows duology and I'm overjoyed that I'll have this on my shelf very soon.
I also have this one on pre-order, because my lovely boyfriend bought me the same edition of Lord of Shadows and I'm looking for Lady Midnight to complete the set!
In the dark, filthy salt mines of Endovier, an eighteen-year-old girl is serving a life sentence. She is a trained assassin, the best of her kind, but she made a fatal mistake. She got caught.
Young Captain Westfall offers her a deal: her freedom in return for one huge sacrifice. Celaena must represent the prince in a to-the-death tournament—fighting the most gifted thieves and assassins in the land. Live or die, Celaena will be free. Win or lose, she is about to discover her true destiny. But will her assassin's heart be melted?
Oh my, look at this cover? I haven't actually read Throne of Glass yet, but I'm sure I'll adore it as I'm such a big fan of A Court of Thorns and Roses.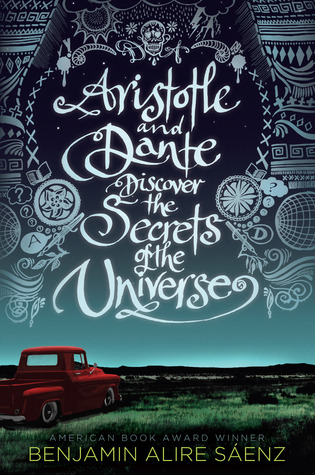 Aristotle is an angry teen with a brother in prison. Dante is a know-it-all who has an unusual way of looking at the world. When the two meet at the swimming pool, they seem to have nothing in common. But as the loners start spending time together, they discover that they share a special friendship—the kind that changes lives and lasts a lifetime. And it is through this friendship that Ari and Dante will learn the most important truths about themselves and the kind of people they want to be.
This book has been on my TBR for frankly years now, and I think it's about time I get round to buying a copy. Also, that cover and the typography is so beautiful!
Francis Wootton's first memory is of Kurt Cobain's death, and there have been other hardships closer to home since then. At fifteen years old he already knows all about loss and rejection – and to top it all off he has a permanently broke big brother, a grandma with selective memory (and very selective social graces) and a mum who's at best an acquired taste. Would-be poet, possible intellectual and definitely wasted in Tyne and Wear, Francis has grown used to figuring life out on his own. Lower Fifth is supposed to be his time, the start of an endless horizon towards whatever-comes-next. But when he is diagnosed with leukaemia that wide-open future suddenly narrows, and a whole new world of worry presents itself.There's the horror of being held back a year at school, the threat of imminent baldness, having to locate his best shirt in case a visiting princess or pop-star fancies him for a photo-op . . . But he hadn't reckoned on meeting Amber – fierce, tough, one-of-a-kind Amber – and finding a reason to tackle it all – the good, the bad and everything in between – head on.In Bloom is a bright, funny, painful and refreshing novel about wanting the very best from life, even when life shows you how very bad it can be. It is a novel about how to live.
I remember loving this cover from even before the book was released, but I still haven't got my hands on a copy.
Which covers do you love?
-Beth
May your shelves forever overflow with books! ☽
| Goodreads |Instagram | Tumblr | Twitter | YouTube | Facebook | Redbubble |