Stacking the Shelves is a weekly meme hosted by Tynga where we share books we've bought this week. Find out more and join in here!
So…I still haven't stopped buying books. Oops. But am I mad at myself? No, not really. Because I might be buying a lot of books, but I'm not spending a lot of money!
When they got in the lift, they were strangers (though didn't that guy used to be on TV?): Sasha, who is desperately trying to deliver a parcel; Hugo, who knows he's the best-looking guy in the lift and is eyeing up Velvet, who knows what that look means when you hear her name and it doesn't match the way she looks, or the way she talks; Dawson, who was on TV, but isn't as good-looking as he was a few years ago and is desperately hoping no one recognizes him; Kaitlyn, who's losing her sight but won't admit it, and who used to have a poster of Dawson on her bedroom wall, and Joe, who shouldn't be here at all, but who wants to be here the most.
And one more person, who will bring them together again on the same day every year.
I bought my current read, Floored, in a buy-one-get-one-half-price deal! It's a great deal in Waterstones and whenever I find two books I want, I get them.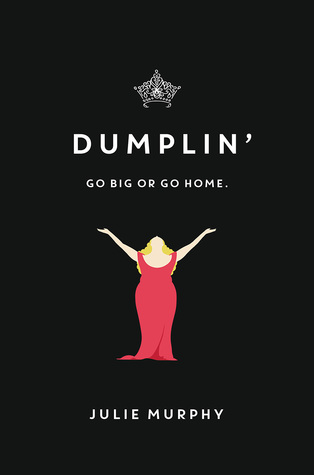 Self-proclaimed fat girl Willowdean Dickson (dubbed "Dumplin'" by her former beauty queen mom) has always been at home in her own skin. Her thoughts on having the ultimate bikini body? Put a bikini on your body. With her all-American beauty best friend, Ellen, by her side, things have always worked…until Will takes a job at Harpy's, the local fast-food joint. There she meets Private School Bo, a hot former jock. Will isn't surprised to find herself attracted to Bo. But she is surprised when he seems to like her back.
Instead of finding new heights of self-assurance in her relationship with Bo, Will starts to doubt herself. So she sets out to take back her confidence by doing the most horrifying thing she can imagine: entering the Miss Clover City beauty pageant—along with several other unlikely candidates—to show the world that she deserves to be up there as much as any twiggy girl does. Along the way, she'll shock the hell out of Clover City—and maybe herself most of all.
I also browsed the clearance section of another local bookshop and found a hardback edition of this for half the price! It's because of a small crack in the inside of the front cover, but you would never know without opening the book up! On the outside, it's in pristine condition, so it doesn't bother me. I've wanted to read this for a while, so I picked it up for only £6.50.
Did you buy any books this week?
-Beth
May your shelves forever overflow with books! ☽
| Goodreads |Instagram | Tumblr | Twitter | YouTube | Facebook | Redbubble |