I went to a bookish party last night – and let's be honest is there a better kind of party to go to than a bookish one?! I travelled down to central London (for the first time ever by the way!) to be part of an All Hallows Eve party to celebrate an up-and-coming book, The Twisted Tree!
Rachel Burge gave a talk about her inspirations behind writing the book, read an extract and we all had tarot readings done, which was fascinating. We also had these gorgeous little cupcakes which I unfortunately don't have a photo of but trust me they were delicious!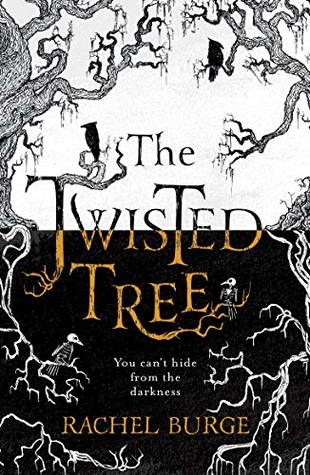 Goodreads | Preorder on Amazon
Martha can tell things about a person just by touching their clothes, as if their emotions and memories have been absorbed into the material. It started the day she fell from the tree at her grandma's cabin and became blind in one eye.
Determined to understand her strange ability, Martha sets off to visit her grandmother, Mormor – only to discover Mormor is dead, a peculiar boy is in her cabin and a terrifying creature is on the loose.
Then the spinning wheel starts creaking, books move around and terror creeps in . . .
Doesn't this sound so intriguing? Listening to Rachel talk about her experiences and inspirations was so interesting, and I'm definitely going to start this one soon so I can read it around Halloween.
Which spooky books would you recommend for Halloween?
-Beth
May your shelves forever overflow with books! ☽
| Goodreads |Instagram | Tumblr | Twitter | YouTube | Facebook | Redbubble |