Stacking the Shelves is a weekly meme hosted by Tynga where we share books we've bought this week. Find out more and join in here!
Hi lovely readers! As you may have seen on the blog the other day, I went to a bookish party the other night. At that party, I got given an awesome book that I'm reading right now! Alongside this book, I also found a second-hand read this week.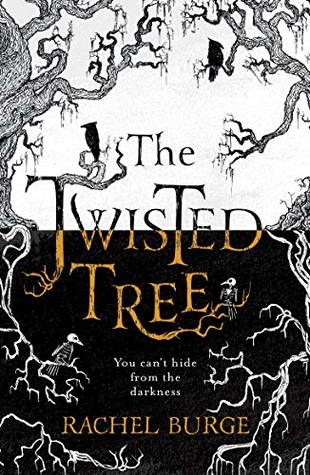 Martha can tell things about a person just by touching their clothes, as if their emotions and memories have been absorbed into the material. It started the day she fell from the tree at her grandma's cabin and became blind in one eye.
Determined to understand her strange ability, Martha sets off to visit her grandmother, Mormor – only to discover Mormor is dead, a peculiar boy is in her cabin and a terrifying creature is on the loose.
Then the spinning wheel starts creaking, books move around and terror creeps in . . .
This is the intriguing book I was given the other night! I'm reading it now and it's definitely the perfect time of year.
Emma Carstairs has finally avenged her parents. She thought she'd be at peace. But she is anything but calm. Torn between her desire for her parabatai Julian and her desire to protect him from the brutal consequences of parabatai relationships, she has begun dating his brother, Mark. But Mark has spent the past five years trapped in Faerie; can he ever truly be a Shadowhunter again?
And the faerie courts are not silent. The Unseelie King is tired of the Cold Peace, and will no longer concede to the Shadowhunters' demands. Caught between the demands of faerie and the laws of the Clave, Emma, Julian, and Mark must find a way to come together to defend everything they hold dear—before it's too late. 
I also found this book secondhand recently. I kept looking out for this but it's so hard to find the right size as I have a big copy of Lady Midnight! I thought it would be best to make sure I got the right edition in person, so when I found a mint condition one for only £2.95 in a secondhand shop, I hit the jackpot.
Did you buy any books this week?
-Beth
May your shelves forever overflow with books! ☽
| Goodreads |Instagram | Tumblr | Twitter | YouTube | Facebook | Redbubble |