Top 5 Wednesday is a weekly meme hosted by Lainey. You get a new topic every Wednesday, and you list your Top 5 books related to that topic. If you'd like to take part, join the Goodreads group, and add your name to the list of bloggers & booktubers!
I love this topic! I may have hit my Goodreads goal of 50 books for 2018, but that doesn't mean I don't have goals to hit by the end of the year. Here's some books I'd like to finish!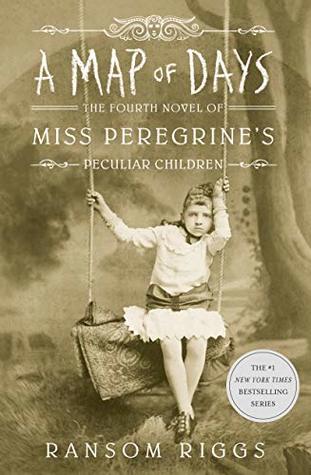 I thought I'd start by telling you about my current read – A Map of Days. I was so worried that I wouldn't understand any of the goings on in this story as I read the Miss Peregrine's books a few years ago now – but I'm enjoying it so much and I don't feel the need to re-read the other books.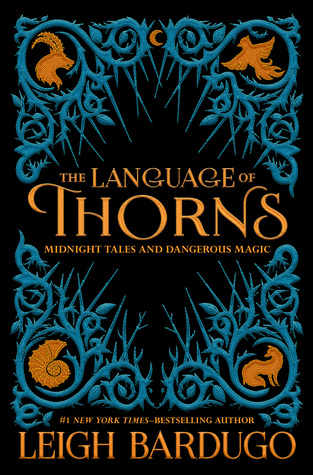 Travel to a world of dark bargains struck by moonlight, of haunted towns and hungry woods, of talking beasts and gingerbread golems, where a young mermaid's voice can summon deadly storms and where a river might do a lovestruck boy's bidding but only for a terrible price. Perfect for new readers and dedicated fans, the tales in The Language of Thorns will transport you to lands both familiar and strange–to a fully realized world of dangerous magic that millions have visited through the novels of the Grishaverse. This collection of six stories includes three brand-new tales, each of them lavishly illustrated and culminating in stunning full-spread illustrations as rich in detail as the stories themselves.
I've had this book since it's release last September and I desperately need to get round to reading it!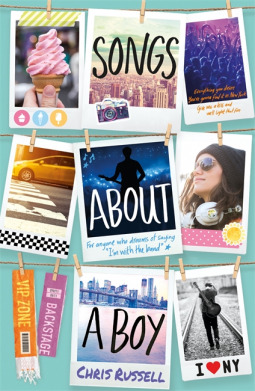 I finished Songs About a Girl and Songs About Us last summer and I'm so nervous to read this in case I don't remember what happened in the first two books! But I promise myself that I'll at least try it by the end of 2018.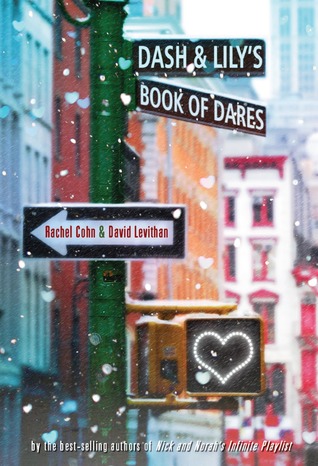 So begins the latest whirlwind romance from the bestselling authors of Nick & Norah's Infinite Playlist. Lily has left a red notebook full of challenges on a favorite bookstore shelf, waiting for just the right guy to come along and accept its dares. But is Dash that right guy? Or are Dash and Lily only destined to trade dares, dreams, and desires in the notebook they pass back and forth at locations across New York? Could their in-person selves possibly connect as well as their notebook versions? Or will they be a comic mismatch of disastrous proportions?
I can't wait to read this to get me into a festive mood. Possibly early December?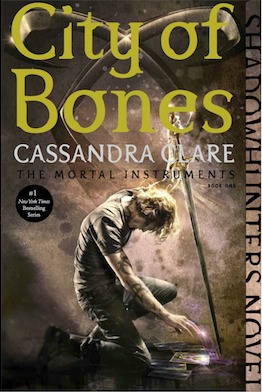 When fifteen-year-old Clary Fray heads out to the Pandemonium Club in New York City, she hardly expects to witness a murder― much less a murder committed by three teenagers covered with strange tattoos and brandishing bizarre weapons. Then the body disappears into thin air. It's hard to call the police when the murderers are invisible to everyone else and when there is nothing―not even a smear of blood―to show that a boy has died. Or was he a boy?
This is Clary's first meeting with the Shadowhunters, warriors dedicated to ridding the earth of demons. It's also her first encounter with Jace, a Shadowhunter who looks a little like an angel and acts a lot like a jerk. Within twenty-four hours Clary is pulled into Jace's world with a vengeance when her mother disappears and Clary herself is attacked by a demon. But why would demons be interested in ordinary mundanes like Clary and her mother? And how did Clary suddenly get the Sight? The Shadowhunters would like to know…
And I couldn't write this post without telling you all about my big goal for the festive season. I'm ashamed to say that I haven't read any Shadowhunters books (apart from City of Bones years ago), and after Queen of Air and Darkness comes out I'll have 12 Cassandra Clare books to read! So I've finally decided to tackle them over my Christmas break from uni.
-Beth
May your shelves forever overflow with books! ☽
| Goodreads |Instagram | Tumblr | Twitter | YouTube | Facebook | Redbubble |