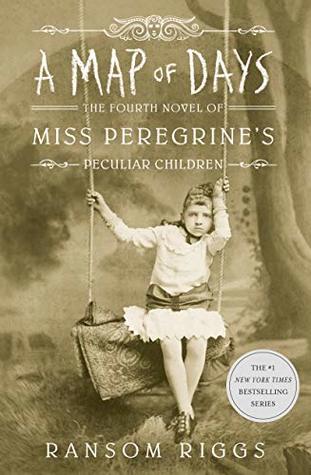 Having defeated the monstrous threat that nearly destroyed the peculiar world, Jacob Portman is back where his story began, in Florida. Except now Miss Peregrine, Emma, and their peculiar friends are with him, and doing their best to blend in. But carefree days of beach visits and normalling lessons are soon interrupted by a discovery—a subterranean bunker that belonged to Jacob's grandfather, Abe.
Clues to Abe's double-life as a peculiar operative start to emerge, secrets long hidden in plain sight. And Jacob begins to learn about the dangerous legacy he has inherited—truths that were part of him long before he walked into Miss Peregrine's time loop.
Now, the stakes are higher than ever as Jacob and his friends are thrust into the untamed landscape of American peculiardom—a world with few ymbrynes, or rules—that none of them understand. New wonders, and dangers, await in this brilliant next chapter for Miss Peregrine's peculiar children. Their story is again illustrated throughout by haunting vintage photographs, but with a striking addition for this all-new, multi-era American adventure—full color.
I really enjoyed the Miss Peregrine's original trilogy and it was awesome to have something so refreshing and different without taking too much away from the story! Before I start, I feel like I should tell you guys that I read the first 3 books like 2 years ago? And I was so worried that I wouldn't understand the story, having forgotten most of the plot of the first 3 books. But even though this book starts right after Library of Souls, I had absolutely no trouble picking up the story. It's different enough to be able to grasp it right away and I loved that!
"All my life, normal people had mostly baffled me-the ridiculous ways they strove to impress one another, the mediocre goals that seemed to drive them, the banality of their dreams."
So much felt unique about this book. I felt the same way with the first 3, but it feels even more enhanced with this one. Taking the Peculiars to America seemed like the perfect way to go, and it was so fun to read about them in the modern world. There are endless scenes that could be great to tackle in this world, and I think Riggs handled them brilliantly.
It was so authentic to read about the children becoming more independent in the modern world, and wanting to explore more on their own. They seemed to really grow in this book and I loved how sweet the story is.
"The way people rejected anything that didn't fit their narrow paradigm of acceptability, as if those who thought or acted or dressed or dreamed differently from them were a threat to their very existence."
The only small niggle I had with this book is it felt a little…slow at times? I don't know, there just seemed to be large gaps in the plot where it could have just been summed up in a couple of sentences. But I have to say, it didn't detract from my experience too much, because I felt like I could flick through quickly and still enjoy the slower parts.
★★★★
4 stars
-Beth
May your shelves forever overflow with books! ☽
| Goodreads |Instagram | Tumblr | Twitter | YouTube | Facebook | Redbubble |