Top 5 Wednesday is a weekly meme hosted by Lainey. You get a new topic every Wednesday, and you list your Top 5 books related to that topic. If you'd like to take part, join the Goodreads group, and add your name to the list of bloggers & booktubers!
Hi my lovelies! This week is such an exciting topic – fictional food I want to eat this festive season. There's so many times I feel like I want to pick something up out of a game, book or movie and take a bite! Here's just a few 🙂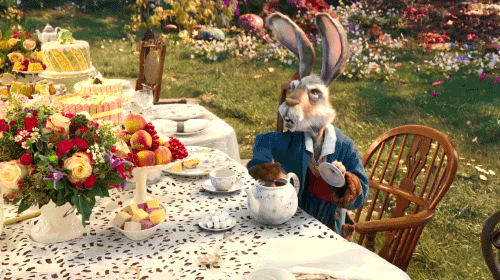 How cute would an Alice in Wonderland tea party be? It looks absolutely beautiful and I'm sure things would be interesting.
I love Stardew Valley and it's currently my favourite game. A lot of the food looks  delicious, but the one I'm most curious about is this Strange Bun!
I loved food from Breath of the Wild when I played it, and honestly how incredibly is this real-life replica? It really makes me want a taste!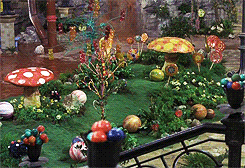 I saw another blog mention Wonka Chocolate Bars, but my dream is to be let loose in this beautiful place.
Obviously I had to include at least one thing from Harry Potter! I've been really craving trying a chocolate frog recently, so maybe that's what I'll buy when I visit the studios in the New Year 🙂
What food did you pick?
-Beth
May your shelves forever overflow with books! ☽
| Goodreads |Instagram | Tumblr | Twitter | YouTube | Facebook | Redbubble |