Twelve Days of Christmas – Day 6
Top 5 Wednesday is a weekly meme hosted by Lainey. You get a new topic every Wednesday, and you list your Top 5 books related to that topic. If you'd like to take part, join the Goodreads group, and add your name to the list of bloggers & booktubers!
It's time for another T5W and it's under a week until Christmas! We're looking at 2019 releases I'm looking forward to.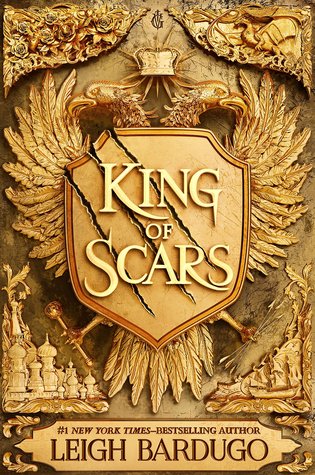 Nikolai Lantsov has always had a gift for the impossible. No one knows what he endured in his country's bloody civil war—and he intends to keep it that way. Now, as enemies gather at his weakened borders, the young king must find a way to refill Ravka's coffers, forge new alliances, and stop a rising threat to the once-great Grisha Army. Yet with every day a dark magic within him grows stronger, threatening to destroy all he has built. With the help of a young monk and a legendary Grisha Squaller, Nikolai will journey to the places in Ravka where the deepest magic survives to vanquish the terrible legacy inside him. He will risk everything to save his country and himself. But some secrets aren't meant to stay buried—and some wounds aren't meant to heal.
Leigh Bardugo is an auto-buy author for me and King of Scars is the only 2019 book I have on preorder!
Deja and Josiah are seasonal best friends.
Every autumn, all through high school, they've worked together at the best pumpkin patch in the whole wide world. (Not many people know that the best pumpkin patch in the whole wide world is in Omaha, Nebraska, but it definitely is.) They say good-bye every Halloween, and they're reunited every September 1.
But this Halloween is different—Josiah and Deja are finally seniors, and this is their last season at the pumpkin patch. Their last shift together. Their last good-bye.
Josiah's ready to spend the whole night feeling melancholy about it. Deja isn't ready to let him. She's got a plan: What if—instead of moping and the usual slinging lima beans down at the Succotash Hut—they went out with a bang? They could see all the sights! Taste all the snacks! And Josiah could finally talk to that cute girl he's been mooning over for three years . . .
What if their last shift was an adventure?
This book has been on my TBR since it was first announced, and I can't believe we now have a cover and everything.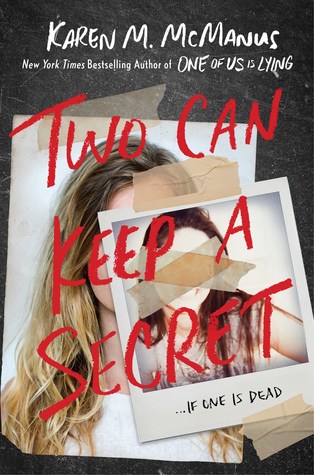 Echo Ridge is small-town America. Ellery's never been there, but she's heard all about it. Her aunt went missing there at age seventeen. And only five years ago, a homecoming queen put the town on the map when she was killed. Now Ellery has to move there to live with a grandmother she barely knows.
The town is picture-perfect, but it's hiding secrets. And before school even begins for Ellery, someone's declared open season on homecoming, promising to make it as dangerous as it was five years ago. Then, almost as if to prove it, another girl goes missing.
Ellery knows all about secrets. Her mother has them; her grandmother does too. And the longer she's in Echo Ridge, the clearer it becomes that everyone there is hiding something. The thing is, secrets are dangerous–and most people aren't good at keeping them. Which is why in Echo Ridge, it's safest to keep your secrets to yourself. 
I really enjoyed One of Us is Lying and I definitely am thinking about picking this one up.
The official guide to the New York Times bestselling Throne of Glass series complete with characters, creatures, new artwork, and more! Everyone knows the story of the assassin queen. But now, fans of the New York Times bestselling Throne of Glass series will be immersed in her journey like never before. From Adarlan's dark past to Terrasen's bright future, this comprehensive guide will bring the people, creatures, settings, magic, gods, and world of Aelin's epic journey to life in stunning illustrations and descriptive portrayals. Complete with an expansive vocabulary and timeline of events, this is the must-have official companion to the Throne of Glass series. 
Honestly, I don't think I'm ever going to refuse a Sarah J Maas book. It's just the way it is.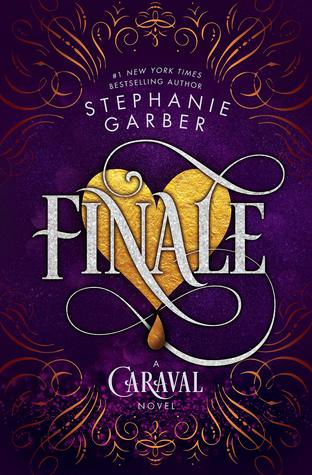 I may not have enjoyed Legendary quite as much as the first book, but I will be carrying on with this series.
Which books are you excited for in 2019?
-Beth
May your shelves forever overflow with books! ☽
| Goodreads |Instagram | Tumblr | Twitter | YouTube | Facebook | Redbubble |