Top 5 Wednesday is a weekly meme hosted by Lainey. You get a new topic every Wednesday, and you list your Top 5 books related to that topic. If you'd like to take part, join the Goodreads group, and add your name to the list of bloggers & booktubers!
Hi guys! It's time for another top 5 Wednesday and this week we're discussing 2019 I'm not bothered about reading. Honestly, I'm not a blogger/bookworm who waits on their doorstep for a lot of books to be delivered. I do preorder, but only a very few select auto-buy authors that I'll get really excited for. So unfortunately, it's not really hard to select some books that I'm not too worried about missing!
I'm not saying I definitely won't be reading this in the future, but I don't think I've ever actually read a book by Holly Black.
I really loved The Wrath and the Dawn when I read it, and I definitely want to continue with that series, but this one didn't spike my interest. I'm not a historical reader, so I don't think this book will be for me.
Again, I've never read any Kiersten White, and I wasn't bothered reading this long synopsis!
Unfortunately, this one sounded quite same-y to other contemporaries I've read and I'm not ready for another one.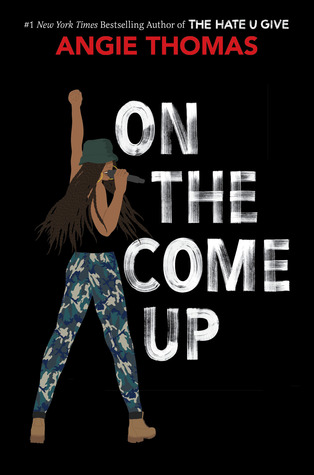 This one was tricky – as I know how much hype Angie Thomas has. However, I just couldn't get into The Hate U Give. I need to give it another try at some point and then maybe I'll want to read this too?
Which 2019 releases are you not excited for?
-Beth
May your shelves forever overflow with books! ☽
| Goodreads |Instagram | Tumblr | Twitter | YouTube | Facebook | Redbubble |