Beautiful Quotes is a weekly meme hosted by me, where I post some of my favourite quotes. Any other bloggers are welcome to join me in this and just link my blog!
It's been a busy week! I started back at uni after the Christmas/New Year break, and I have a deadline this Friday so I've been working hard on that project all day today.
I also went shopping with some lovely friends and visited family over the weekend. I'm still reading The Mortal Instruments and I love this series! I finished City of Ashes last night (review coming tomorrow!) and I started City of Glass today.
Onto a very different story now but one I love just as much. Today's beautiful quote comes from The Sun is Also a Star by Nicola Yoon. I thought this one was fitting as the movie is being released this summer and I'm very excited for it!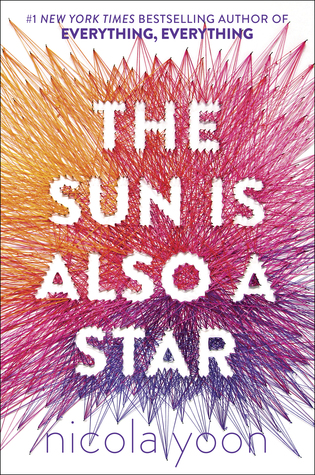 "There's a Japanese phrase that I like: koi no yokan. It doesn't mean love at first sight. It's closer to love at second sight. It's the feeling when you meet someone that you're going to fall in love with them. Maybe you don't love them right away, but it's inevitable that you will."
― Nicola Yoon, The Sun Is Also a Star
-Beth
May your shelves forever overflow with books! ☽
| Goodreads |Instagram | Tumblr | Twitter | YouTube | Facebook | Redbubble |