Top 5 Wednesday is a weekly meme hosted by Lainey. You get a new topic every Wednesday, and you list your Top 5 books related to that topic. If you'd like to take part, join the Goodreads group, and add your name to the list of bloggers & booktubers!
Hi everyone! There are many, many books on my TBR to get through, but I'm slowly winning at getting my physical tbr pile down! These are just a few of the next books I'd like to read.
It's been five years since the events of City of Heavenly Fire that brought the Shadowhunters to the brink of oblivion. Emma Carstairs is no longer a child in mourning, but a young woman bent on discovering what killed her parents and avenging her losses. Together with her parabatai Julian Blackthorn, Emma must learn to trust her head and her heart as she investigates a demonic plot that stretches across Los Angeles, from the Sunset Strip to the enchanted sea that pounds the beaches of Santa Monica. If only her heart didn't lead her in treacherous directions… Making things even more complicated, Julian's brother Mark—who was captured by the faeries five years ago—has been returned as a bargaining chip. The faeries are desperate to find out who is murdering their kind—and they need the Shadowhunters' help to do it. But time works differently in faerie, so Mark has barely aged and doesn't recognize his family. Can he ever truly return to them? Will the faeries really allow it?
After I've finished The Mortal Instruments, I want to pick up this series! I'm almost done with City of Fallen Angels, so it shouldn't be too long.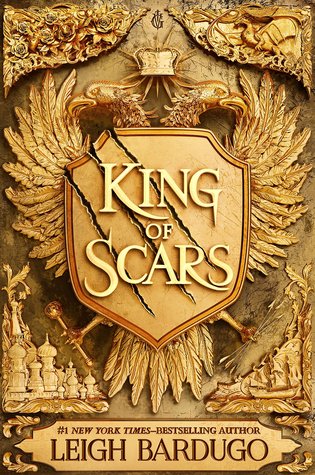 Nikolai Lantsov has always had a gift for the impossible. No one knows what he endured in his country's bloody civil war—and he intends to keep it that way. Now, as enemies gather at his weakened borders, the young king must find a way to refill Ravka's coffers, forge new alliances, and stop a rising threat to the once-great Grisha Army. Yet with every day a dark magic within him grows stronger, threatening to destroy all he has built. With the help of a young monk and a legendary Grisha Squaller, Nikolai will journey to the places in Ravka where the deepest magic survives to vanquish the terrible legacy inside him. He will risk everything to save his country and himself. But some secrets aren't meant to stay buried—and some wounds aren't meant to heal.
This book comes out next week and I'm so excited for it. It'll be one of the next reads after all of my Cassandra Clare books!
"Harry Potter: Page to Screen" opens the doors to Hogwarts castle and the wizarding world of Harry Potter to reveal the complete behind-the-scenes secrets, techniques, and over-the-top artistry that brought J.K. Rowling's acclaimed novels to cinematic life. Developed in collaboration with the creative team behind the celebrated movie series, this deluxe, 500-plus page compendium features exclusive stories from the cast and crew, hundreds of never-before-seen photographs and concept illustrations sourced from the closed film sets, and rare memorabilia. As the definitive look at the magic that made cinematic history, "Page to Screen" is the ultimate collectible, perfect for Muggles everywhere.
I bought this with some Christmas money, and I'm so excited to pick it up soon.
I definitely want to finish this series this year! It's been a while since I read the first 5, but I'm determined to carry on.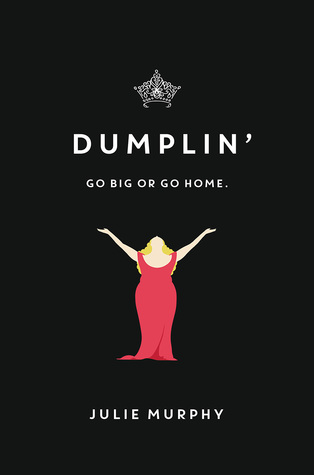 Self-proclaimed fat girl Willowdean Dickson (dubbed "Dumplin'" by her former beauty queen mom) has always been at home in her own skin. Her thoughts on having the ultimate bikini body? Put a bikini on your body. With her all-American beauty best friend, Ellen, by her side, things have always worked…until Will takes a job at Harpy's, the local fast-food joint. There she meets Private School Bo, a hot former jock. Will isn't surprised to find herself attracted to Bo. But she is surprised when he seems to like her back. Instead of finding new heights of self-assurance in her relationship with Bo, Will starts to doubt herself. So she sets out to take back her confidence by doing the most horrifying thing she can imagine: entering the Miss Clover City beauty pageant—along with several other unlikely candidates—to show the world that she deserves to be up there as much as any twiggy girl does. Along the way, she'll shock the hell out of Clover City—and maybe herself most of all.
Last but not least I'm also looking forward to Dumplin'! I committed a bookish crime by watching the movie first, but it made me even more excited to pick the book up.
What's on your physical TBR?
-Beth
May your shelves forever overflow with books! ☽
| Goodreads |Instagram | Tumblr | Twitter | Facebook | Redbubble |