With posts about the previous year, I have a rule: you can do it until the end of January. And I still have a couple of year wrap-ups I want to do so here we are! Today I'm going to tell you about a few books I really wanted to get to in 2018, and I hope to finally read this year.
Sixteen-year-old Starr lives in two worlds: the poor neighbourhood where she was born and raised and her posh high school in the suburbs. The uneasy balance between them is shattered when Starr is the only witness to the fatal shooting of her unarmed best friend, Khalil, by a police officer. Now what Starr says could destroy her community. It could also get her killed.
I've owned this book pretty much since the release, and yet I couldn't get into it when I finally picked it up last year. I honestly hate that I didn't carry on at the time, but now I have the chance to meet the author in March, I really feel like it's time to pick this one up!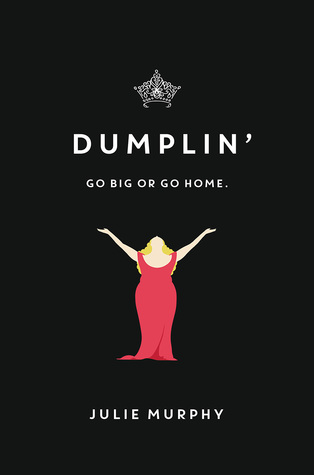 Self-proclaimed fat girl Willowdean Dickson (dubbed "Dumplin'" by her former beauty queen mom) has always been at home in her own skin. Her thoughts on having the ultimate bikini body? Put a bikini on your body. With her all-American beauty best friend, Ellen, by her side, things have always worked…until Will takes a job at Harpy's, the local fast-food joint. There she meets Private School Bo, a hot former jock. Will isn't surprised to find herself attracted to Bo. But she is surprised when he seems to like her back. Instead of finding new heights of self-assurance in her relationship with Bo, Will starts to doubt herself. So she sets out to take back her confidence by doing the most horrifying thing she can imagine: entering the Miss Clover City beauty pageant—along with several other unlikely candidates—to show the world that she deserves to be up there as much as any twiggy girl does. Along the way, she'll shock the hell out of Clover City—and maybe herself most of all.
I actually watched the movie before reading the book with this one, and I absolutely loved it! I'm determined to get around to reading the book soon.
Beatrice Prior is on the brink of a decision that will change her life. In a society divided into factions all are forced to choose where they belong. And the choice Tris makes shocks everyone, including herself. Once decisions are made, the new members are forced to undergo extreme initiation tests with devastating consequences. As their experience transforms them, Tris must determine who her friends are – and if the man who both threatens and protects her is really on her side. Because Tris has a deadly secret. And as growing conflict threatens to unravel their seemingly perfect society, this secret might save those Tris loves… or it might destroy her.
This is another book I've committed a bookworm sin for – I've now watched all of the movies and I haven't picked up a single book. My boyfriend bought us the boxed set a year ago though, so I'm determined to read them this year.
In the small college town of Morganville, vampires and humans lived in (relative) peace—until all the rules got rewritten when the evil vampire Bishop arrived, looking for the lost book of vampire secrets. He's kept a death grip on the town ever since. Now an underground resistance is brewing, and in order to contain it, Bishop must go to even greater lengths. He vows to obliterate the town and all its inhabitants—the living and the undead. Claire Danvers and her friends are the only ones who stand in his way. But even if they defeat Bishop, will the vampires ever be content to go back to the old rules, after having such a taste of power?
I started this series years ago. I mean years ago. And I desperately need to continue with this series as I only need ONE book to complete my set now!
In a secret world where half-angel warriors called Shadowhunters are sworn to fight demons, parabatai is a sacred word. A parabatai is your best friend and battle partner. Parabatai can be everything to each other–but they can never fall in love.
Emma Carstairs ia a Shadowhunter, the best in her generation. Together with her parabatai, Julian Blackthorn, she patrols the streets of Loa Angeles, where faeries–the most powerful of supranatural creatures–teeter on the edge of open war with Shadowhunters. When bodies–both faerie and human-turn up, bearing marks that match those found on Emma's own murdered parents, an uneasy alliance is formed. This is Emma's chance for revenge–and Julian's chance to get back to his brother, a prisoner of the faerie Courts. All they have to do is solve the murders within two weeks… and before the murderer target them.
Another book that's been sat on my shelf since release – but I couldn't read because I knew I had to read the rest of Cassandra Clare's books first. Now I only have City of Heavenly Fire left, and I'm so excited to pick up this series after!
-Beth
May your shelves forever overflow with books! ☽
| Goodreads |Instagram | Tumblr | Twitter | Facebook | Shop |