Beautiful Quotes is a weekly meme hosted by me, where I post some of my favourite quotes. Any other bloggers are welcome to join me in this and just link my blog!
Hi all! I've had a pretty busy week considering I haven't been at uni – I've spent it catching up with friends and visiting my lovely grandparents. I'm back home now, and I start back at uni tomorrow. I've really enjoyed my break but I am looking forward to going back too!
I've also been reading a lot and I finished City of Heavenly Fire last night. I can't believe it only took me a month to finish the whole of The Mortal Instruments! Anyway, I picked up King of Scars this morning, and it reminded me of one of my favourite books of last year – The Language of Thorns. My review is here, and you can see a beautiful quote from this beautiful book below.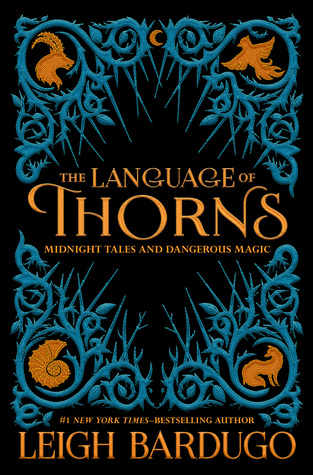 "This is the problem with making a thing forbidden. It does nothing but build an ache in the heart." 
― Leigh Bardugo, The Language of Thorns: Midnight Tales and Dangerous Magic
-Beth
May your shelves forever overflow with books! ☽
| Goodreads |Instagram | Tumblr | Twitter | Facebook | Redbubble |