Beautiful Quotes is a weekly meme hosted by me, where I post some of my favourite quotes. Any other bloggers are welcome to join me in this and just link my blog!
Hi everyone! I've been thinking a lot about romance books with Valentine's Day in the past week, and I thought I'd share one with you today.
The past week has been busy, not just with some lovely Valentine's celebrations but also with my Etsy shop opening! I'm so excited about this, and if you haven't checked it out yet you can do so here.
Anyway, onto today's book! Everything Leads to You is one of my favourite LGBT books, and one of my favourite romances.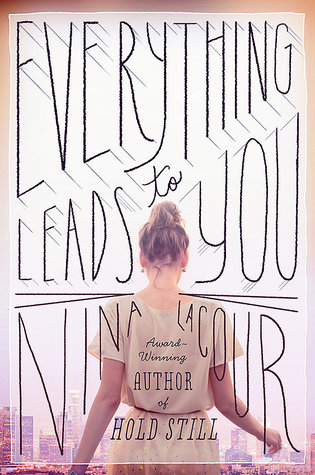 "We love films because they makes us feel something. They speak to our desires, which are never small. They allow us to escape and to dream and to gaze into the eyes that are impossibly beautiful and huge. They fill us with longing. But also. They tell us to remember; they remind us of life. Remember, they say, how much it hurts to have your heart broken." 
― Nina LaCour, Everything Leads to You
-Beth
May your shelves forever overflow with books! ☽
| Shop | Goodreads | Instagram | Tumblr | Twitter | Facebook |